Will galvanized pipe rust? The answer is yes, but very slowly. It will rust over time, especially in underground pipes. But galvanized steel pipe is highly resistant to corrosion due to the zinc coating. So it won't rust easily.Wanzhi Steel is committed to providing you with galvanized pipes with strong rust resistance. Also, our products can be made into different sizes and shapes according to your needs. Welcome to contact us for more details.
[one_third]
[/one_third][one_third]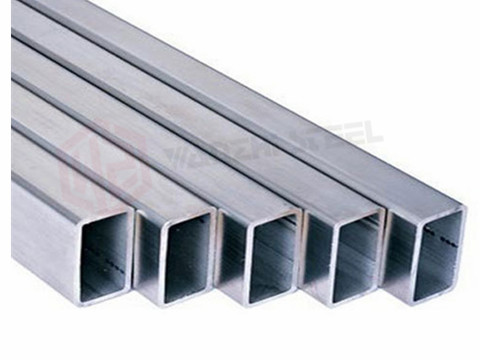 [/one_third][one_third_last]
[/one_third_last]
Why Galvanized Pipes Do Not Rust Easily?
Galvanized pipes are processed to produce a relatively thick, dense galvanized layer on the surface of the steel. This galvanized layer adheres to the surface of the steel, and it effectively protects the steel body from other acidic and alkaline corrosive solutions. Therefore galvanized pipes do not rust as easily as ordinary steel pipes. If your project requires high corrosion resistance, it will be the best choice.
Factors Affecting the Rusting of Galvanized Pipes
1. Environment
In industrial environments and urban areas, galvanized pipes will rust at a faster rate. In suburban or rural areas, where there is less pollution, it will rust more slowly and will last longer.
2. Temperature
The temperature of the environment will also affect the corrosion rate of galvanized pipes. If the temperature is high, the rate of corrosion will also be accelerated, while the low temperature will slow down the corrosion rate.
3. Soil
The acidity of the soil affects the rate at which galvanized pipe corrodes and rusts. Galvanized pipe can last 30 to 50 years in the harshest soils and 50 years or more in less corrosive soils.
[one_third]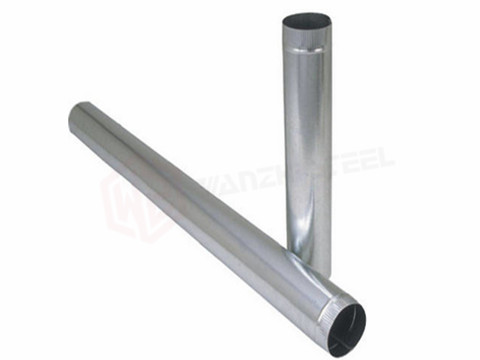 [/one_third][one_third]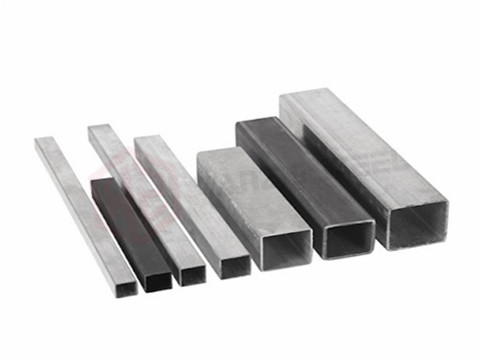 [/one_third][one_third_last]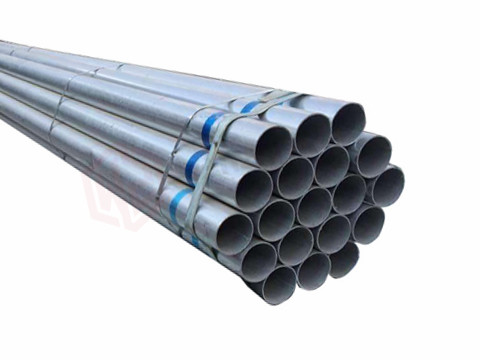 [/one_third_last]
How to Clean Galvanized Pipes?
Will galvanized pipe rust? How long it will take? If the galvanized pipe is rusty, how do you go about cleaning it? Wanzhi Steel, as an experienced galvanized pipe manufacturer, offers you some practical advice.
1. General Cleaning
Although galvanized pipe is not as easy to clean as stainless steel pipe, it is not as much of a hassle as you might think. If you want to remove impurities from the outside of galvanized pipe, you can apply solvent to its surface and then use a wire brush to remove rust and clean up loose or slanted rust and weld slag.
2. Professional Cleaning
If galvanized pipe is used for pipelines that carry fluids, such as, galvanized water pipes. When it rusts over a large area, we recommend that you better find a professional to clean it to prevent damage to the pipe itself.
[one_third]
[/one_third][one_third]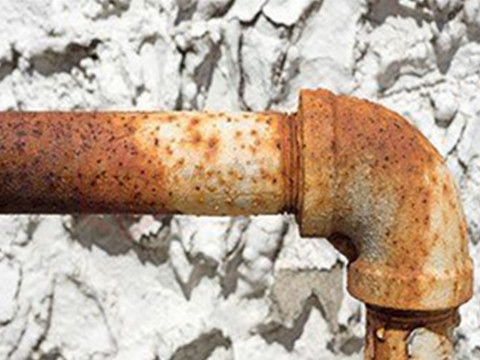 [/one_third][one_third_last]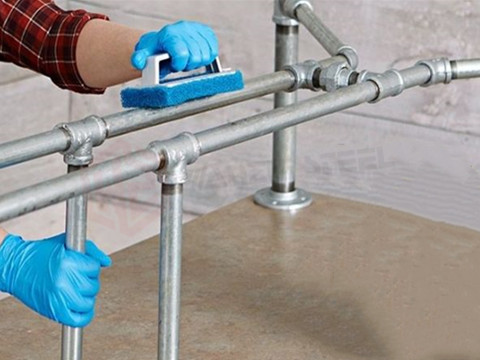 [/one_third_last]
Where to Buy Rust-resistant Galvanized Pipes From?
Wanzhi Steel is a comprehensive company integrating purchasing, production, storage, sales and export. We can provide you with galvanized pipes, galvanized square pipes and galvanized rectangular pipes that are not easy to rust. Let's review what advantages Wanzhi Steel has.
1. Wanzhi Steel has its large modern factory with sufficient stock to meet your large order requirements.
2. We have more than 17 years of industry experience and have more than 12 years of export experience. We are qualified to provide professional advice for your project. Feel free to contact us for more details.
3. We have global cooperation with more than 80 countries and regions, including Chile, Singapore, Turkey, etc. We have rich experience in cooperation and will know more about your needs.
4. At Wanzhi Steel, we will provide you with perfect pre-sales and after-sales services. Besides, we have a multi-lingual team to communicate with you without any obstacles. We are at your service 24/7, so please feel free to contact us.
[one_third]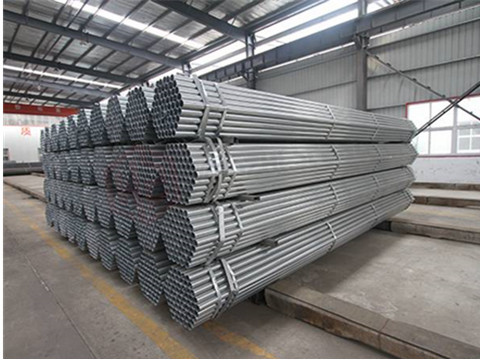 [/one_third][one_third]
[/one_third][one_third_last]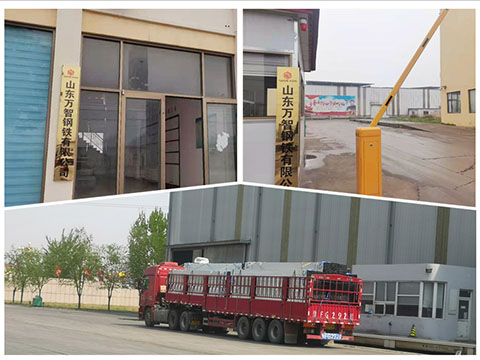 [/one_third_last]
Conclusion
Galvanized pipe is one of the hot products of Wanzhi Steel. It is widely used in construction, machinery and chemical industry because of its corrosion resistance and long service life. Our company has a complete range of steel products, including stainless steel pipes, seamless pipes, carbon pipes and so on. We can meet your different needs. If you are looking for galvanized pipes with good quality and affordable price, welcome to contact us.