Stainless Steel Tube Manufacturers
Wanzhi Steel is one of top stainless steel tube manufacturers with 17 years of industry experience and 12 years of export experience. Stainless steel tubes, both welded and seamless, are available in different materials, sizes, wall thicknesses and shapes to better meet your needs. It is long-lasting and corrosion-resistant, which is widely used in many applications. If you are looking for stainless steel tubes for sale, please feel free to contact us!
[one_third]
[/one_third][one_third]
[/one_third][one_third_last]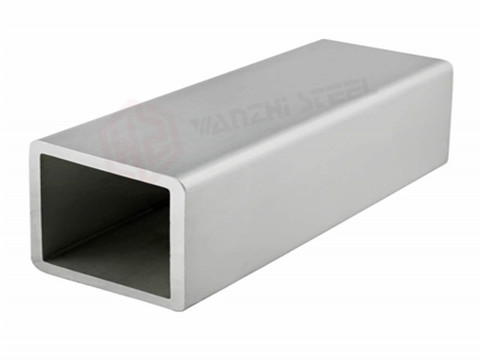 [/one_third_last]
How to Choose Stainless Steel Tube Suppliers?
When you go to search for stainless steel tubes, you must have seen many manufacturers and suppliers, but how to choose the right one for you? Here are some suggestions from Wanzhi Group.
1. Quality
Quality is the primary consideration in choosing stainless steel tube manufacturers. Good quality products have superb resistance to pressure and wear, and a smooth appearance. It is recommended that you buy from a supplier with a good reputation, and the quality of these products is fully guaranteed. All stainless steel tube products produced by Wanzhi can reflect these good product characteristics.
2. Security
Product safety is another issue of concern. Stainless steel tube in the construction industry has been widely used. In addition, in the home, stainless steel tubes are often used as a supply of drinking water. At this point, the security of stainless steel pipe is a problem that people should worry about. So when you are making a choice, you can check the manufacturer's safety certificate to prove the safety of the product.
[one_third]
[/one_third][one_third]
[/one_third][one_third_last]
[/one_third_last]
3. Order Quantity
Order quantity can also be a good supplier for you to consider. When the order quantity is small, it is recommended that you buy from a local supplier so as to save shipping costs and time. When your order quantity is larger, you can choose manufacturers and suppliers from China. On the one hand, goods with large order quantities have an advantage in terms of transportation, which can reduce shipping costs and save money. On the other hand, manufacturers who can produce large orders show that their factories have the hard power and also guarantee the quality of the products to a certain extent.
4. Price
Choose the product that suits you rather than the cheap one. Before making a purchase, you should be clear about the usage environment, size and quantity of stainless steel pipe you need. Then compare the price on the Internet. You should know that the most expensive is not necessarily the best, and the cheap ones are often cause quality problems. So you should compare several stainless steel pipe suppliers to choose the right one for you.
[one_third]
[/one_third][one_third]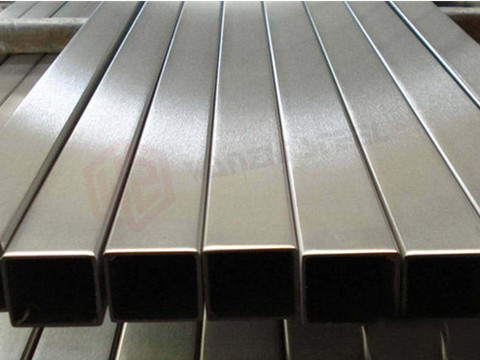 [/one_third][one_third_last]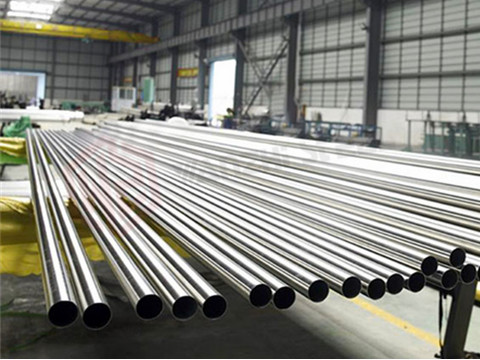 [/one_third_last]
Where to Buy Stainless Steel Tube?
Wanzhi Group, as one of the stainless steel tube manufacturers in China, can provide you with different shapes of stainless steel tube, such as, stainless steel round tube, stainless steel square tube, stainless steel rectangular tube. Besides, we can also provide you with the following.
1. Factory Strength
Wanzhi has its own factory, and has more than 10 years' experience in manufacturing steel products. You can visit our website for verification. We produce and stock large goods and have complete specifications to meet the demand of large orders at any time. We focus on the quality of each product and are committed to giving you a perfect experience.
2. Support Customization
We produce stainless steel tubes of various sizes and different thicknesses, including stainless steel square tubes, round tubes, etc. If you have different requirements for multiple specifications, you can do one-stop shopping on our website for convenience. In addition we also support customization services.
3. Services
Pre-sales Service: Before you make your choice of stainless steel pipe, if you have any questions about the product, you can contact us at any time. We have one-to-one foreign trade staff to serve you. They have rich experience in foreign trade, for example Chile, Turkey, Nepal, etc, and received praise from customers.
After-sales Service: All the goods we sold enjoy good after-sales service, if you have any product quality problems, you can contact us, we will reply you within 24 hours.
[one_third]
[/one_third][one_third]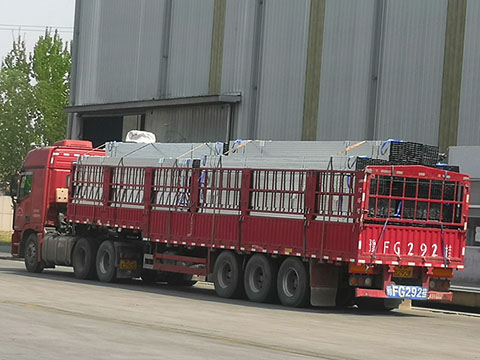 [/one_third][one_third_last]
[/one_third_last]
Conclusion
Stainless steel pipes are widely used in construction and building water supply pipes. If you need stainless steel pipe with good quality and affordable price for your project, you can buy it from Wanzhi Steel. The raw materials of our steel products are high quality low carbon steel, carbon structural steel, alloy and metal. And the production process is in accordance with national standards. We are a reputable manufacturer and supplier in China. Moreover, for large orders, we can give discount. Welcome to contact us for the latest quotation of stainless steel tube!