Steel Rectangular Tube
Steel rectangular tube is widely used for a wide range of applications for their great features, like close tolerance, dense structure, and high strength. Wanzhi Steel offers the common size from 20*40 mm to 300*500 mm, and wall thickness from 1.7 to 16 mm. Also, we offer rectangular steel tubing in different materials and grades, including carbon steel, galvanized, and stainless steel tubes. Welcome to contact us for more details!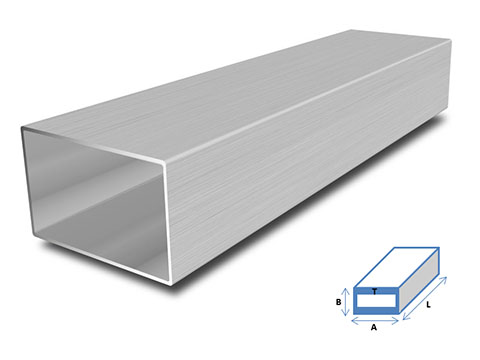 Steel Rectangular Pipe Sizes
Outer Dimensions (A*B): 40*20 mm – 500*300 mm
Wall thickness (T): 1.7 to 16 mm
Length: Can be customized according to your requirements
Different Materials for Your Reference
Wanzhi Steel offers different steel rectangular tubing made of different materials, including carbon steel, stainless steel, and galvanized steel.
1. Carbon Steel Rectangular Tubing
2. Stainless Steel Rectangular Tubing
3. Galvanized Steel Rectangular Tubing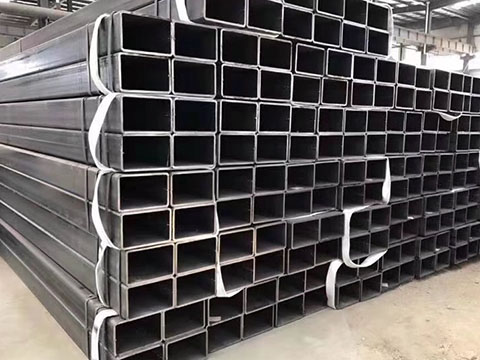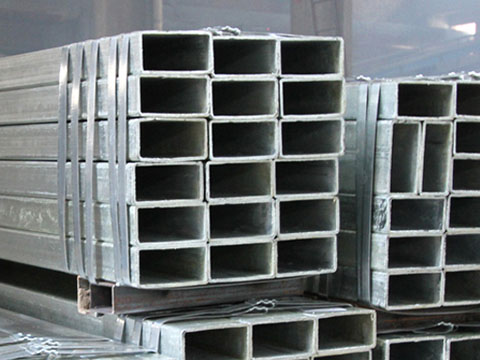 Steel Rectangular Pipe for Various Industries
There are many types of rectangular steel pipes for your project. The rectangular steel tube has excellent mechanical and structural properties, which make it popular for many industries, including:
1. Automotive and Aerospace Industry
2. Construction
3. Shipbuilding
4. Power Engineering
5. Agriculture
6. Chemical Industry
7. Other Industries
Features of Structural Rectangular Tubing
Compared with round pipes, rectangular hollow pipes have larger moments of inertia and section modulus, greater bending and torsion resistance, better structure, and can reduce their own gravity and save steel. Therefore, square pipes are widely used in construction, power engineering, steel structure engineering, steel construction, and other engineering construction projects. Besides, it is commonly seen in our life, such as handrails, bicycle frames, car rotating shafts, steel scaffolding, bridges, highways, greenhouses, etc.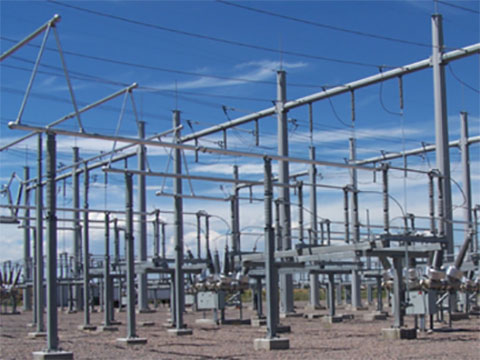 Rectangular Steel Tubing Prices
The price of rectangular steel tubing widely ranges from $450 to $900 per ton. But this is only a reference price. This is because its price is influenced by many factors, such as different materials, grades, and finishes.
For example:
Stainless steel rectangular tubes are generally more expensive than galvanized rectangular tubes. This is because stainless steel rectangular tubes are more complicated to process and cost more.
Wanzhi Steel offers a fair price in the global market. If you want to get the latest price list of rectangular steel tubes, contact us now to get a quote!
How to Choose Quality Rectangular Tubing?
1. Pay attention to the pipe surface.
There are no broken lines on a standard rectangular steel tube surface. Folding is a variety of fold lines formed on the surface of a rectangular tube, and this defect often runs through the longitudinal direction of the entire product. The folded product will crack after being bent, and the strength of the steel will be greatly reduced.
2. There are no pock and impurities on a high quality steel pipe surface.
The pitted surface is the irregularity of the surface of the steel due to the serious wear of the rolling groove. The inner diameter of inferior rectangular pipe fluctuates greatly, and such steel pipe is prone to fracture due to uneven stress.
3. The inner diameter of inferior rectangular hollow tube fluctuates greatly, and such steel pipe is prone to fracture due to uneven stress.
4. The cross ribs of inferior steel rectangular tubes are thin and low, and often appear dissatisfied.
5. The composition of the high-quality rectangular tube is uniform, the end face of the cut end is smooth and neat, while the surface of the low-quality steel is uneven and has no metallic luster.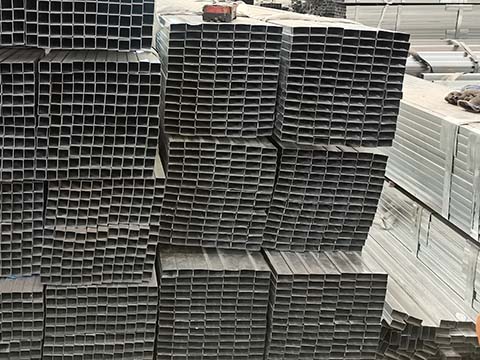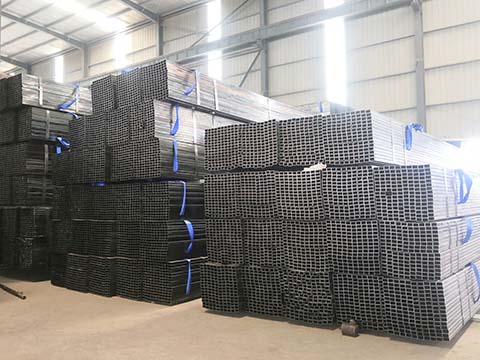 Conclusion
Wanzhi Steel is a trusted steel tube manufacturer, which offers quality tubes in different sizes, shapes, materials, and grades. We have a factory with several tubing production lines that you can come to visit on site. Also, you can check our factory online during the special period. We have plurilingual teams to serve you from pre-sales consulting to after-sales service. Also, there is a specialized after-sales team for you. If you have any problems when you receive the goods, please feel free to contact us. We promise to reply in 12 hours. So you will not worry about the after-sales issues. If you are looking for rectangular or square or round tubes, please talk with us for the best solution.