Cold Drawn Steel Tube
Cold drawn steel tube is one of hot selling products of Wanzhi Steel. It provides high yield strength, good machinability, close tolerances and smooth surface, which makes it prefect for hydraulic cylinder, heat exchanger, automotive parts, heavy equipment and more. As a leading steel tube manufacturer and supplier, we offer quality cold drawn seamless (CDS) pipes in different sizes, grades, thicknesses to meet your requirements. Welcome to contact us for more details!
[one_third]
[/one_third][one_third]
[/one_third][one_third_last]
[/one_third_last]
Cold Drawn Tube Sizes
| | |
| --- | --- |
| Item | Cold Drawn Seamless Tube |
| Wall Thickness | 1-40 mm |
| Diameter | 10-219 mm |
| Length | Can be customized |
| Technique: | Cold drawn |
| Supply Ability | 5,000 tons per month |
| MOQ | 5 tons |
| Surface Treatment | Black or bright polish |
| Certificate | ISO |
| Delivery Time | Within 30 days (depends on your order quantity) |
| Package: | Seaworthy Standard Package |
Advantages of Cold Drawn Steel Pipes
1. High Precision
The biggest benefit of cold-drawn seamless tubing is that it has close tolerances, which allow for less machining and improved straightness.
2. High Strength
The cold drawing process will improve the strength of the pipe. Compared to ordinary steel pipes, cold-drawn steel pipes can withstand greater pressure. This makes it ideal for use in applications with high safety and performance requirements.
3. Customization Service
Wanzhi Steel offers custom solutions to better meet your project requirements, including the shape, size, wall thickness, etc.
4. Beautiful Appearance
Compared to hot rolled tubes, it has better surface quality with no oxidation layer inside and outside the tube. So it has an aesthetically pleasing appearance.
[one_third]
[/one_third][one_third]
[/one_third][one_third_last]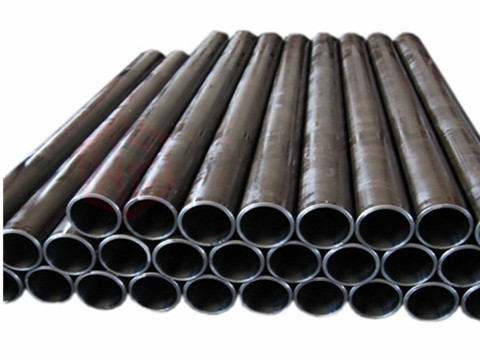 [/one_third_last]
Uses of Cold Drawn Steel Tube
CDS pipes are formed by a cold drawing process and are very versatile. So where can it be used? Next, Wanzhi Steel will take you to learn more.
1. Pipeline, transportation of fluid or gas;
2. Mechanical parts in automobiles and heavy equipment;
3. Hydraulic equipment, such as hydraulic cylinders;
4. Heat exchanger and boiler tubing;
5. Structural components or agricultural components.
[one_third]
[/one_third][one_third]
[/one_third][one_third_last]
[/one_third_last]
Cold Drawn Seamless Tube Manufacturing Process
Pipe billet→Heating→Piercing→ Hot rolling (second piercing)→Head punching→Pickling→Phosphating→Cold drawing→Annealing→Straightening→ Cutting→Inspection→Packing→Delivery
Process Features: CDS tubes are usually cold-deformed and work-hardened several times from input to finished product. The whole production process is composed of several preparation and deformation processes. Therefore, the production cycle of CDS tubes is long and the metal consumption is high. At the same time, its production efficiency is low and the production scale is generally small. The cold-drawn steel pipes produced by Wanzhi Steel undergo strict testing. We can promise that all our products are quality assured. Welcome to contact us for a factory tour on-site or online.
Cold Drawn Steel Pipe Manufacturer
There are many cold-drawn steel tube manufacturers in the world, including Wanzhi Steel. Wanzhi Steel is located in Shandong Province, China, and serves customers from different countries. Below is what we can offer.
1. 17 Years of Industry Experience
Wanzhi Group has 17 years of experience in the industry and 12 years of experience in exporting steel. During these years, we have exported our products to all over the world, such as Chile, Singapore, Kenya, Turkey, Spain, etc. We believe we can provide reliable advice for your project. Please feel free to contact us.
2. A Large Amount of Inventory
Wanzhi Steel stocks a wide range of steel tubes and pipes for sale, including round, square, and rectangular tubes, as well as different materials. You will find tubes in different materials and grades to meet your requirements.
3. Factory Sales Price
We have an independent factory. So there is no middleman and we can offer you cheaper factory sales prices. If you need to order in large quantities, we can additionally offer you discounts to save you money.
4. Professional Team for You
Wanzhi Steel has a full range of departments, each with its responsibilities. In addition. We have a dedicated language team at your service. So you don't have to worry about language communication. We are at your service 24/7, feel free to contact us for more details.
[one_third]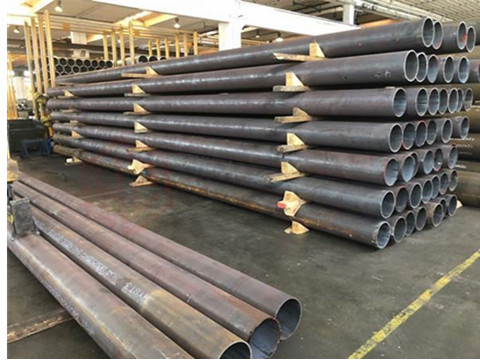 [/one_third][one_third]
[/one_third][one_third_last]
[/one_third_last]
Conclusion
Cold-drawn seamless tubes provide good machinability and high tensile strength that make them an ideal choice for mechanical applications. We offer a wide variety of in-stock tubing including custom solutions. In addition to quality CDS pipe, we also have hot rolled steel tubes and welded steel tubes for sale. Besides, we also provide value-added services, such as galvanizing, cutting, bending service, etc. To learn more about steel tubes and pipes, please contact us today.