Galvanized Rectangular Tube
Galvanized rectangular tube will prevent rust for decades. Due to its durability and corrosion-resistance, it is widely used for both structural and industrial applications. Wanzhi Steel supplies rectangular steel tubing for bridges, highways, agricultural machinery, etc. There is a diverse selection of galvanized rectangular tubes for sale. Welcome to contact us for a free quote!
[one_third]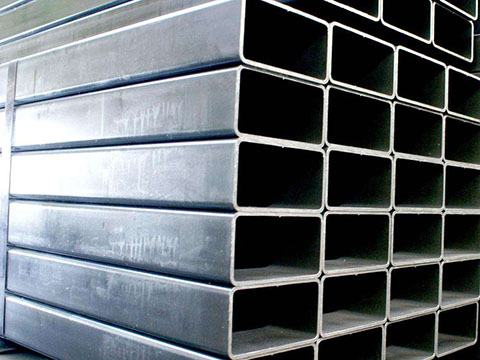 [/one_third][one_third]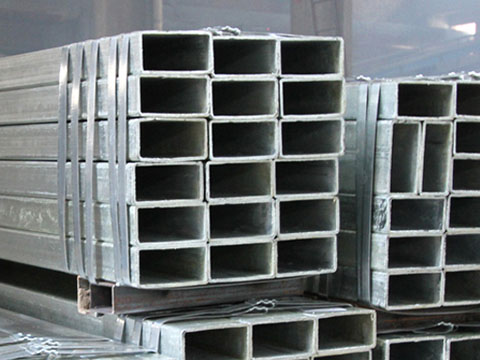 [/one_third][one_third_last]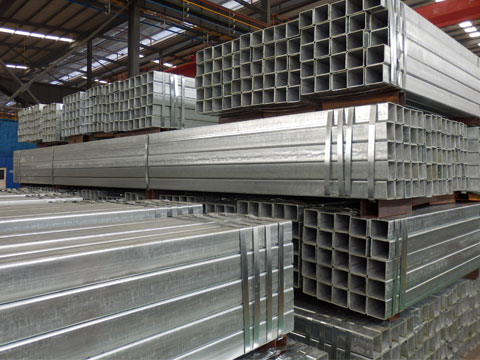 [/one_third_last]
Galvanized Rectangular Tube Size
[one_half]

[/one_half][one_half_last]
As shown in the picture, the width of rectangular tubes ranges from 30 to 300 mm; the height is from 20 to 250 mm and the wall thickness is from 0.8 to 12 mm. And the length can be customized according to your needs. There is a wide variety of specifications to choose from. Except for the standard size, we can also offer custom solutions. So at Wanzhi Steel, you can find the best suitable tubing for your projects. Welcome to contact us for more details!
[/one_half_last]
Benefits of Galvanized Rectangular Tubing
Galvanized rectangular pipes have a variety of characteristics that are ideal for different applications. Compared to stainless steel, it is more cost-effective. It is covered by zinc coating, which makes it durable to use. This characteristic makes it ideal for harsh applications and outdoor uses. It also has other features:
1.  Almost free maintenance
2. Custom design, including size, thickness of the coating, etc.
3. Easy to install (Light in weight)
4. Excellent corrosion resistance
5. Damage protection during processing, shipping, and installation
6. Value-added services are available
Galvanized Rectangular Tube Applications
Galvanized tubes are widely used in mechanical manufacturing, construction field, agriculture greenhouse, the automotive industry, steel structures, and other projects. Due to its excellent corrosion resistance, it is also very popular in outdoor environments. You can find it in shipbuilding, solar power generation brackets, steel structures, power engineering, power plants, agricultural and chemical machinery, glass curtain walls, automobile chassis, airports, boiler construction, highway railings, housing construction, pressure vessels, petroleum storage tanks, bridges, power station equipment, lifting and transportation machinery and other higher-load welded structural parts.
[one_third]
[/one_third][one_third]
[/one_third][one_third_last]
[/one_third_last]
Rectangular VS Round Tubes
[one_half]
Obviously, rectangular, square, and round tubes are different in shape. Besides that, there are also some differences. Below are more features for your reference.
1. Rectangular and square steel tubing is more stable, which means it is more convenient to assemble. While the connection between the round tube and beams is more difficult to deal with.
2. Using rectangular tubes as the pillars of buildings is better than using round steel, for example, in the corner of the wall. Therefore, rectangular steel pipes are more promising in terms of steel structure residential and high-rise steel structure construction.
3. The rectangular steel tube has better seismic resistance and bearing capacity. That's why rectangular steel tube is more extensively used as structural steel.
[/one_half][one_half_last]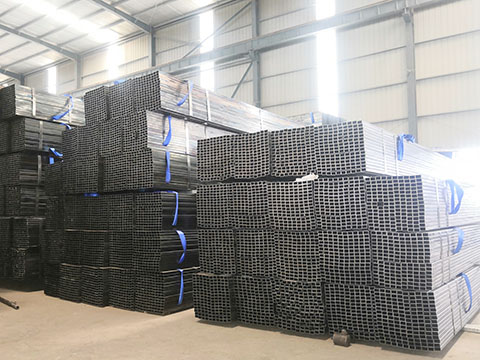 [/one_half_last]
Conclusion
No matter how large or small, Wanzhi Steel offers top-quality galvanized rectangular tubes to meet your needs. Galvanized rectangular steel tubing provides excellent corrosion resistance, which can prolong the service life of your projects. In addition to GI tubing, we also have carbon steel tubes and stainless steel tubes to choose from. Also, we provide full service from pre-sales to after-sales. Welcome to contact us for a free quote.