Stainless Steel Square Tube
Stainless steel square tube is hollow and long steel with the same cross-section side length. It combines the excellent properties of stainless steel and special features of square shape. SS square tube is widely used as structural material, as well as for mechanical and decorative uses. Wanzhi Steel offers a large range of sizes and grades of square stainless steel tubing to meet your requirements. And we will offer great discounts for bulk orders. Request a quote for the SS tubes for your project.
[one_third]
[/one_third][one_third]
[/one_third][one_third_last]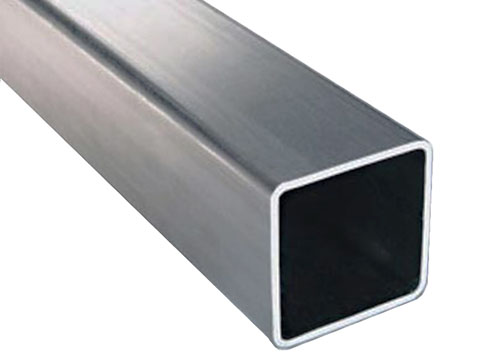 [/one_third_last]
SS Square Tube Sizes
| | |
| --- | --- |
| Item |  SS Square Tube |
| Grade | 304, 304L, 316, 316L, 316Ti, 321, 347H, 310S, etc |
| Technique | Welded / Seamless |
| Wall Thickness | 0.5-50 mm |
| Outer Diameter | 6-762 mm |
| Length | 6,000 mm or 12,000 mm, or be customized |
| Lead Time | 7-15 working days after the receipt of 30% deposit (depends on the amount) |
| Payment Terms | 30% TT for deposit + 70% TT before shipment |
| Packaging | Standard package or according to customer's requirements |
Applications of SS Square Tube
Stainless steel square tube is economical section steel, which is extensively applied to decoration and industry. Simultaneously, it is used to provide support for all sorts of buildings and rigid structural, like schools, hospitals, malls, and other large projects.
1. Transporting Liquids and Gases
2. Decoration
3. Construction
4. Navigation Industry
5. Petroleum and Chemical Industry
6. High-end Manufacturing Industry
[one_third]
[/one_third][one_third]
[/one_third][one_third_last]
[/one_third_last]
Advantages of Stainless Steel Square Tubing
It is difficult to choose economical and useful products, except for the right dimension. There is no need for you to worry about SS square tubes.
1. Smooth and Shiny Appearance
2. Environmentally-friendly Material
3. Great Anti-corrosion Performance
4. Excellent Heat Resistance
5. Low Maintenance
6. Durable & Long-lasting to Use
SS Square Tube VS Round Tube
Square tubing offers superior strength, which makes it widely used in structural systems. Besides, it's easier to cut and weld into specific shapes to fit unique uses. While round tubes are commonly used for transporting fluids and gas. This is because that cylindrical tubing has no edges to distribute pressure evenly. So we should choose SS tubes according to the specific applications.
[one_third]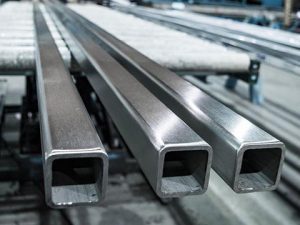 [/one_third][one_third]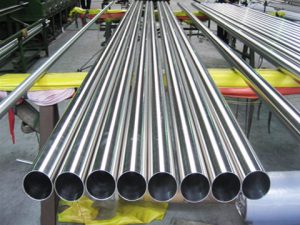 [/one_third][one_third_last]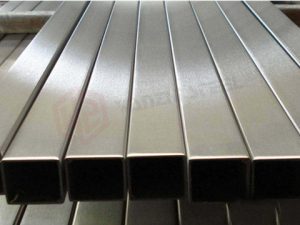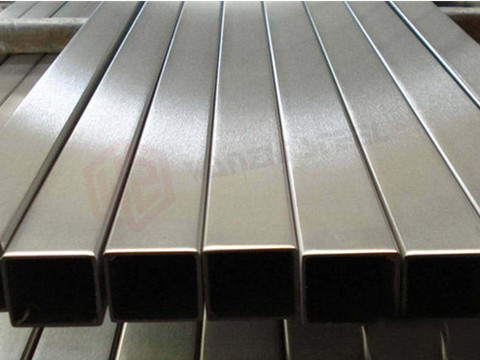 [/one_third_last]
Is SS Square Tube Environmentally Friendly?
Many of the appliances we use in our lives are iron products, which can cause rust pollution. As iron oxidation occurs in the air, over time, the surface of iron utensils continues to corrode, producing a foul odor that can bring pollution to the local environment. That stainless steel square tube will have these problems?
In fact, stainless steel square tubes have excellent corrosion and rust resistance. In addition, stainless steel is recyclable. When your stainless steel square tube is discarded, you don't have to worry about it causing environmental pollution problems. It can be recycled to make new steel products.
Stainless Steel Square Tube Price
Stainless square tube price is different from the size and grade. Also, we will offer discounts on bulk orders. Wanzhi Steel is one of top stainless steel tube manufacturers in China, which always offers a factory sale price. But the price will fluctuate every day. Welcome to contact us for the latest price. By the way, please do not rely on the price only when purchasing to avoid being cheated. When you select steel pipes for sale, please pay more attention to the reliability, service and product quality. Talk with us for more details!
[one_third]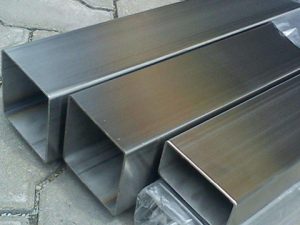 [/one_third][one_third]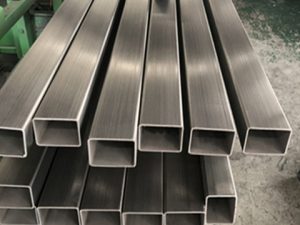 [/one_third][one_third_last]
[/one_third_last]
Why Choose Wanzhi Steel?
There are many stainless steel tube manufacturers in the market. What makes Wanzhi Steel stand out from them? Here are five reasons to choose Wanzhi Steel.
1. Wanzhi Steel is a highly reputable manufacturer of high-quality steel.
2. We can make the ideal product according to your needs.
3. Wanzhi Steel pays attention to details and produces products with standard dimensions and fine details.
4. Our production team has strict departmental control, high precision, and quality assurance.
5. We can make various adjustments (such as packaging, etc.) according to your requirements.
[one_third]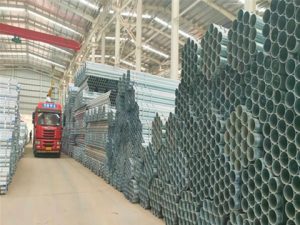 [/one_third][one_third]
[/one_third][one_third_last]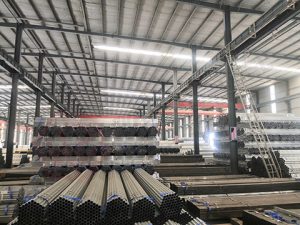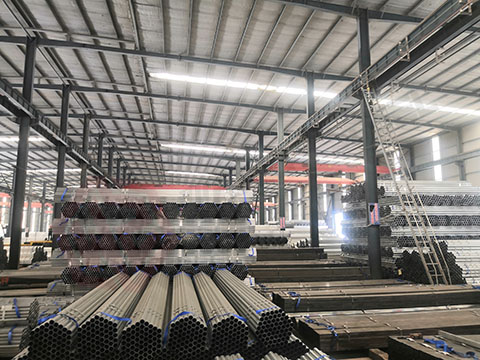 [/one_third_last]
Conclusion
Since its establishment, Wanzhi Steel has been committed to providing high-quality steel pipe products to foreign customers. We have rich export experience and our products are exported to dozens of countries such as Chile, Germany, Egypt, and Poland. Our business managers will provide reasonable solutions for your projects from a professional point of view. Wanzhi Steel is looking forward to being your partner and friend. Contact us now.