Galvanized Square Steel Tube
Galvanized square steel tube is a tough and durable material. It is designed with a square hollow section, which is with multiple-axis loading and uniform strength for different industries. Wanzhi Steel offers galvanized square tubing in many different sizes and wall thicknesses. More than that, it is easily welded, punched, or processed for different uses. It is lightweight but is able to withstand extreme temperatures and pressures. After being galvanized, it is also more corrosion resistant. Contact us for more details!
[one_third]
[/one_third][one_third]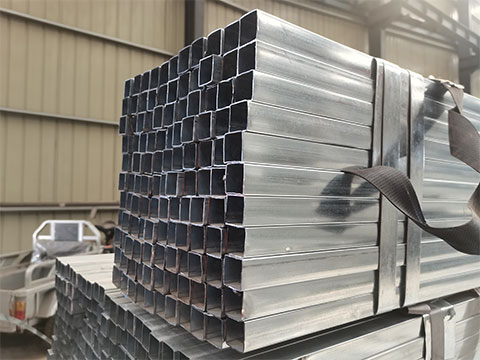 [/one_third][one_third_last]
[/one_third_last]
GI Square Pipe for Sale
| | |
| --- | --- |
| Product | Galvanized Steel Square Pipe |
| Surface Finish | Galvanized |
| Thickness | 0.5 mm – 30 mm or as required |
| Thickness Tolerance | ± 0.15 mm |
| Length | 6 m-12 m, by the customer's requirements |
| Technique | Cold Rolled / Hot Rolled |
What Is Galvanized Square Tube?
The galvanized square pipe has a hollow square cross-section shape. It is made of a hot-rolled or cold-rolled galvanized steel strip or galvanized coil as a billet by cold bending process and then by high-frequency welding.
[one_third]
[/one_third][one_third]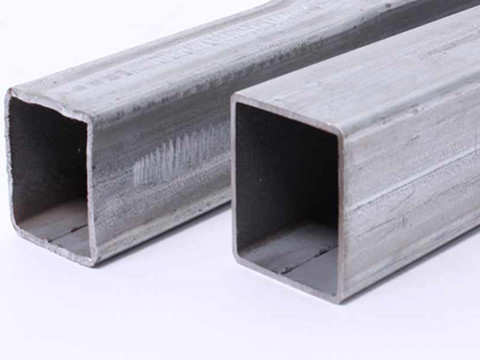 [/one_third][one_third_last]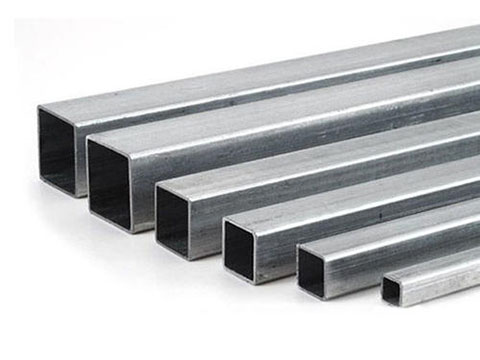 [/one_third_last]
Weight Calculation Formula
Below is the weight calculation formula for galvanized square tube for your reference.
4 * Thickness * (side length – thickness) * 7.85
Note: When the side length and wall thickness are in millimeters (mm), the value is directly substituted into the above formula, and the result is the weight per meter of the square tube. The weight per meter of a 30 x 30 x 2.5 mm square tube, for example, can be calculated according to the above formula as 4 x 2.5 x (30-2.5) x 7.85=275 x 7.85=2158.75 grams, about 2.16 kg.
Galvanized Square Steel Pipe Uses
Generally, galvanized round tubing is mainly used in fluid transportation systems. While GI square tubes are mainly used as structural materials. It can be found as the support frame for curtain walls, solar power generation brackets, power towers, greenhouses, gates, fencing, etc. Except for construction uses, it is also widely used in machinery building, shipbuilding, agricultural and chemical machinery, automotive chassis, etc.
[one_third]
[/one_third][one_third]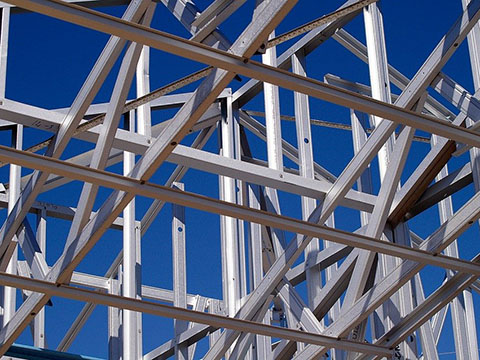 [/one_third][one_third_last]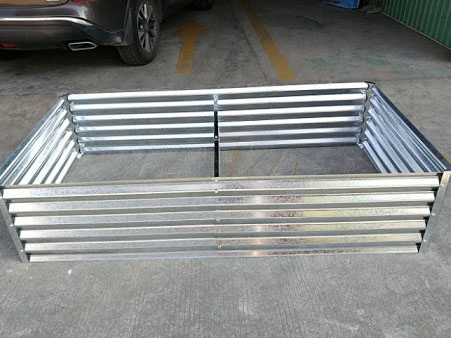 [/one_third_last]
Type of GI Square Pipe
The zinc layer makes the square pipe more resistant to corrosion. There are two commonly used types of galvanized square pipe according to different production processes, including hot-dip galvanized square pipe and cold galvanized square pipe. The hot-dipped galvanized square pipe is mainly used type in recent years due to its great corrosion resistance. We mainly adopt the hot-dipped galvanizing method.
Hot-dip galvanized square tube is a square tube made by welding a steel plate or steel strip after crimping. On this basis, the square pipe is placed in the hot-dip galvanizing bath and then formed after a series of chemical reactions. While the amount of cold galvanization is only 10-50g/㎡, which has poor corrosion-resistance performance and is not suitable for extreme environments. Hot-dip galvanized square tube is superior to the cold galvanized square tube in appearance, strength, and mechanical behavior.
[one_half]

[/one_half][one_half_last]

[/one_half_last]
Benefits of Galvanized Square Tubing
1. Better Anti-corrosion Performance
The zinc element is more active than the steel element. The standard hot-dip galvanizing anti-rust thickness can be maintained for more than 50 years without repair; in urban or offshore areas, the standard hot-dip galvanizing anti-rust thickness can be maintained for about 20 years without maintenance.
2. Low Maintenance
The GI square pipe is incredibly durable and the cost of rust prevention is lower than coating.
3. Strong Toughness
The galvanized layer forms a special metallurgical structure that can withstand mechanical damage during transportation and use and withstand more pressure.
4. Comprehensive Protection
Every part of the pipe can be plated with zinc, even in the recesses, sharp corners, and hidden places can be fully protected.
5. Good Reliability
The galvanized tubes are metallurgically combined, and the zinc layer is not easy to fall off.
[one_third]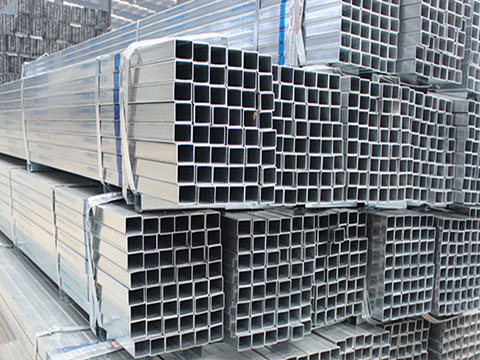 [/one_third][one_third]
[/one_third][one_third_last]
[/one_third_last]
Quality of Galvanized Square Tube
Below are the methods to identify the good and bad quality of galvanized square pipes for your reference.
1. Color and Luster
One of the ways to identify a galvanized square tube is to observe its color and luster. A galvanized square tube with a smooth and bright color is better. This can be observed by the naked eye. When you choose one, you can pay attention to its color and luster.
2. Zinc Layer Thickness
Generally speaking, the thicker the zinc layer the better the quality of the galvanized square pipe will be. This is because the zinc layer provides good anti-corrosion properties for the pipe. Especially for long-term exposure to the outdoor environment, the thicker the zinc layer of galvanized square pipe the less likely it is to rust.
3. Appearance
The quality of the tube can be easily seen from its appearance. If the galvanized layer on the surface of the square tube is uneven and uneven on a large scale, it can be judged as a substandard product. In addition, if there are pockmarks and white spots on the surface of the galvanized square tube, this also indicates that it is of inferior quality.
[one_third]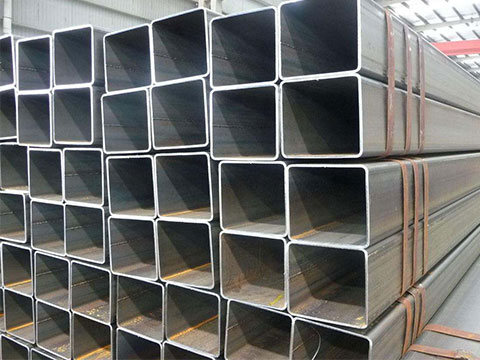 [/one_third][one_third]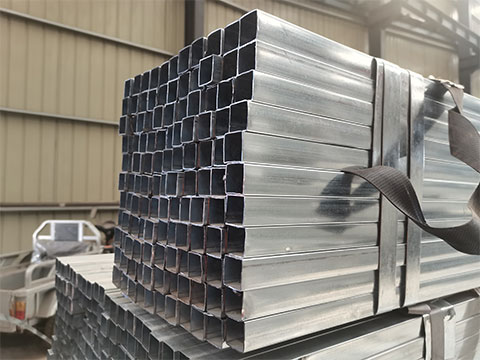 [/one_third][one_third_last]
[/one_third_last]
Galvanized Square Steel Tube Factory
We all know that a manufacturer with an independent factory can bring a lot of advantages to customers. You may have questions about Wanzhi Steel's factories. Next, we will answer them one by one for you.
Do You Have Your Factory?
Wanzhi Steel, a leading manufacturer of steel pipes in China, has independent factories. This means that there will be no middleman when you work with us. You can enjoy factory sales prices and save money for your project.
Can We Visit Your Factory?
The answer is of course yes. We have a galvanized square pipe factory in Hebei Province, China. You are always welcome to have a site visit. Of course, if your schedule is not convenient, a video tour is also available.
Is the Product Quality Guaranteed?
To provide you with quality steel pipe products, Wanzhi Steel possesses various advanced testing equipment in its factory. From raw materials to finished products are strictly controlled. In recent years, Wanzhi Steel has gained a good reputation in the industry by providing high-quality products. In addition, if you still have quality questions, we also accept third-party testing.
[one_third]
[/one_third][one_third]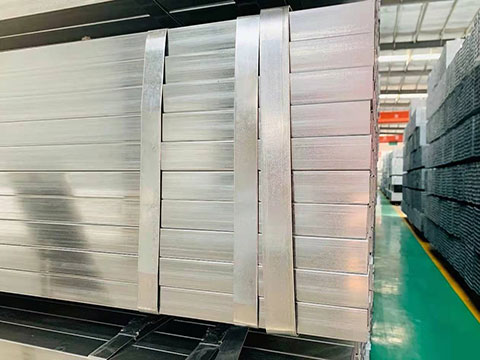 [/one_third][one_third_last]
[/one_third_last]
GI Square Tubing Prices
The price of galvanized square pipe approximately ranges from $900 to $1300 per ton. The price is stable recently. With the increasing cost of zinc and steel, the price is going up. Moreover, labor cost is also a crucial factor depending on the price. It enhances the prices to some degree. However, there is no need for you to worry. We offer a direct selling price. And we provide discounts for bulk orders.
Galvanised Square Tube Manufacturer
Wanzhi Steel focuses on steel pipe manufacturing and provides a variety of steel tube products to satisfy your diverse requirements, for example, round pipe, seamless pipe, welded pipe, galvanized pipe, etc. We adopt a mature and galvanizing process and advanced technology. We guarantee strict inspection and quality products. Besides, we offer a fair price in the global market.
We won many customers from all over the world in past years, such as Turkey, Kenya, Singapore, Chile, Brazil, etc. Our products are well known and gain a good reputation in the global market, according to clients' feedback.
[one_third]
[/one_third][one_third]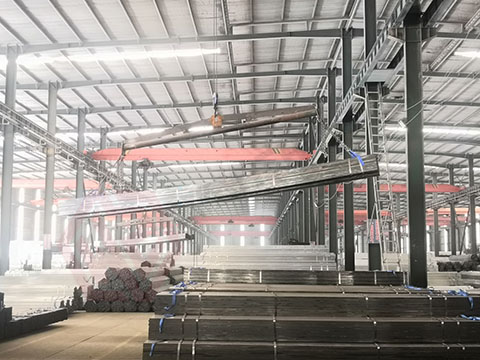 [/one_third][one_third_last]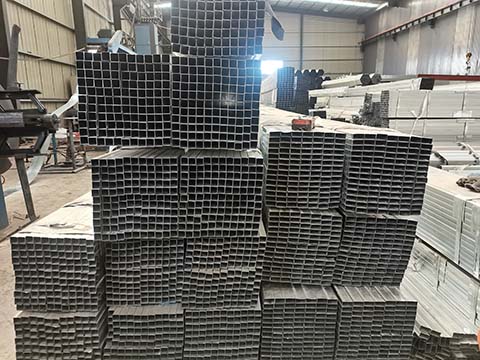 [/one_third_last]
Your Galvanized Square Tube Solutions Provider
Galvanized steel square tube from Wanzhi Steel is available in various sizes. The galvanized coating makes its surface smoother and also more durable to use, which makes it suitable for both indoor and outdoor uses. Wanzhi Steel has its own factory to offer you quality tubes at a factory sale price. More than that, we have professional multilingual teams to serve you to save you time and money. If you are looking for galvanized square tubing for sale, please contact us for details.