Cold drawn steel tube, also called CDS tube, is a circular steel tube with a hollow section and no seams. It has the features of uniform tolerance, enhanced machinability, high strength, and a bright surface compared to other hot-finished steel tubing products. This makes it widely used in many applications that require high strength, such as frameworks, heavy equipment, engine assemblies, gas tubes, etc.
Common Size: 12mm, 14mm, 18mm, 20mm, 25mm, 28mm, 30mm, 32mm, 35mm, 38mm, 40mm, 42mm, 52mm
Theoretical Formula: [(outer diameter – wall thickness) * wall thickness] * 0.02466
[one_third]
[/one_third][one_third]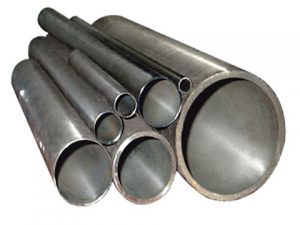 [/one_third][one_third_last]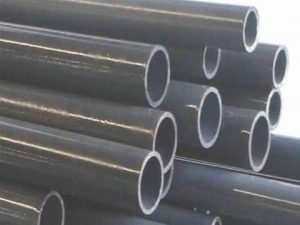 [/one_third_last]
What Is Cold Drawn Process?
The cold drawing process refers to the drawing of material at room temperature to achieve a certain shape and certain mechanical properties.
Cold-drawn steel pipes are produced using the cold-drawing process. In addition, the cold-drawing process can be used to produce large-diameter pipes as well as seamless steel pipes up to 50 mm, etc. For more information, please contact Wanzhi Steel to obtain.
How Is CDS Tube Made?
The process of manufacturing cold drawn steel tubes is relatively complicated, generally by the following steps:
1. Raw Material Selection
– Materials with low hardness and good plasticity are preferentially selected under the condition of guaranteed strength of steel.
– The specifications of the billet should be selected to ensure that its elongation is between 20% and 40%.
– The surface of the billet should not have defects like pits, cracks, folds, scars, etc.
– Do not use billets that have been placed for too long a time.
[one_third]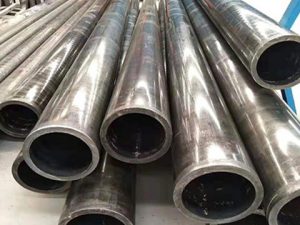 [/one_third][one_third]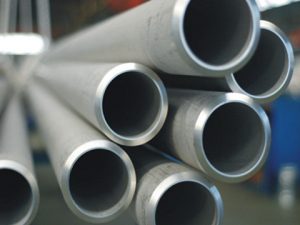 [/one_third][one_third_last]
[/one_third_last]
2. Pretreatment
– The pickling and rust removal should be carried out thoroughly.
– The component concentrations of the phosphating solution and saponification solution should be tested frequently to ensure that the production indicators of the two are up to standard.
– The temperature and operation time of the solution should be strictly controlled.
3. Manufacturing
The following is the CDS tube production process of Wanzhi Steel for your reference:
Billet preparation → heating → cutting → piercing → hot rolling (second piercing) → heading → annealing → pickling → multi-pass cold drawing → heat treatment → straightening → end cutting → finishing → inspection → storage →delivery
How to Prevent Cold Drawn Steel Pipe from Rusting?
If the cold-drawn steel pipe is not used for a long time, its internal rust may appear. So, how to prevent cold-drawn steel pipe from rusting? Wanzhi Steel tells you the answer.
1. Store in a ventilated and dry storage room.
2. Avoid contact between cold-drawn steel pipes and clothes substances.
3. Treat its surface. The general treatment methods are hot-dip galvanized and electro-galvanized.
4. Seek the help of experts.
[one_third]
[/one_third][one_third]
[/one_third][one_third_last]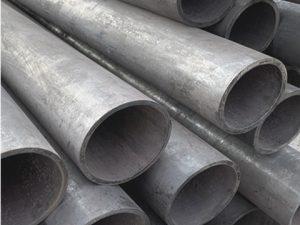 [/one_third_last]
How To Install Cold Drawn Steel Tube?
When installing cold-drawn steel pipes, you should pay attention to the following aspects.
1. Before installing, check the pipe size and test it. If it does not meet the corresponding use requirements, the relevant personnel must contact the supplier to replace it in time.
2. Prepare the construction site and clean the base and bottom.
3. When installing, strictly abide by the installation operations of drawings.
[one_third]
[/one_third][one_third]
[/one_third][one_third_last]
[/one_third_last]
Contact Wanzhi Steel for More Details
Cold drawn steel tubes can provide high-performance solutions for different demanding applications. Wanzhi Steel can provide you with different specifications and sizes of cold drawn steel pipes according to your different needs. In addition, we also sell hot rolled steel pipes. You can choose according to your actual needs. If you want to know more details, contact us now!