Stainless Steel Pipes and Tubes
Stainless steel pipes and tubes are highly versatile materials. They are used for a wide range of applications, including piping systems and structural materials. Wanzhi Steel provides both welded and seamless SS tubes and pipes. You can find round, square, and rectangular tubing for sale in different sizes and grades. The most common stainless pipes are offered in both 304 and 316 grades of steel. Welcome to contact us for more details!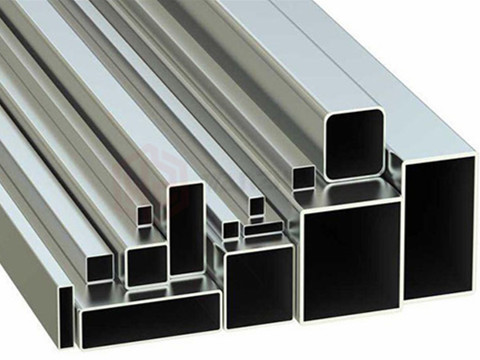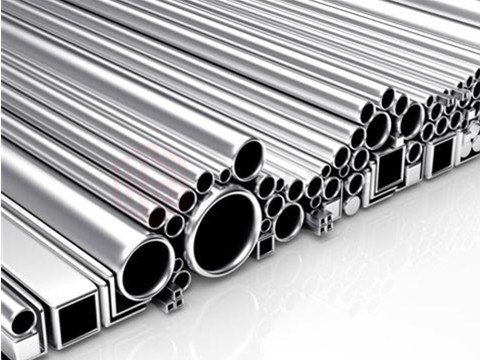 Stainless Steel Pipes and Tubes for Sale
Seamless tube: Outer Diameter: 6-630 mm                                Wall Thickness: 1-50 mm
Welded pipe: Outer Diameter: 12 – 2000 mm                             Wall Thickness:  2-40 mm
More than that, the stainless steel tubing sizes can be customized according to your needs. Please talk to us for more details!
Uses of Stainless Steel Pipe
Stainless steel tubes and pipes are widely used in petroleum, chemical, medical, food, light industry, mechanical industries. It can be used as pipelines, as well as mechanical structure parts. Below are more details.
Furniture
Stainless tubes are widely used in our daily use of tables, chairs, beds, bookshelves, shoe racks, door handles, display racks, etc.
Building & Decorating Applications
Due to the smooth and shiny surface, they are also used for decoration, such as railings, handrails, etc.
Plumbing Pipe & Gas Pipeline
With its excellent corrosion resistance and safety, 304 stainless steel tube is very common in kitchens or bathrooms, as well as gas pipelines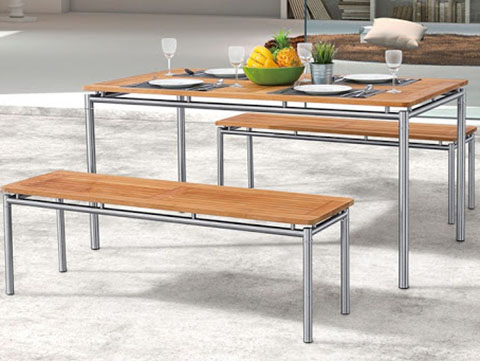 Advantages of Stainless Steel Pipe
Stainless steel pipe is recognized as a durable and healthy steel pipe. It has excellent corrosion resistance. Also, it is safe to use. For example, SS 304 is well known as food-grade steel. Compared to galvanized steel tubing, SS tubes can be used to transport drinking water. Let us see the advantages of stainless steel pipe.
Excellent Corrosion Resistance
Durable to Use
Great Abrasion Performance
Easy to Maintain
Safe and Environmentally-friendly Material
Easy to Clean
Lightweight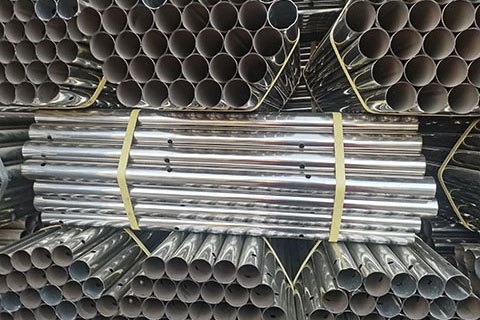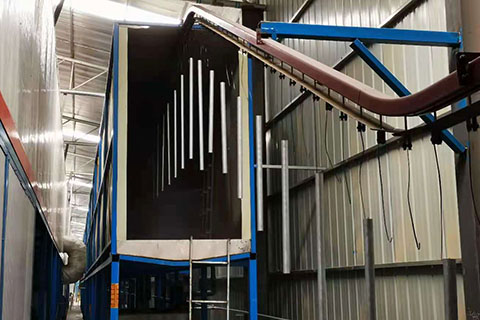 Production Process of SS Pipes
SS Seamless Tubing Making Process
Round steel billets — Heating — Hot rolling — Punching — Cutting head — Pickling — Grinding — Oiling — Cold rolling — Degreasing — Solid solution heat treatment — Straightening — Cutting — Pickling — Finished product inspection
SS Welded Pipe Production Process
Raw material — Slitting — Welding into tubes — Cutting head — Polishing — Inspection — Packaging for sale
Raw material — Slitting — Welding into tubes — Heat treatment — Sizing & Straightening — Pickling — Hydrostatic test — Inspection — Packaging for sale
All products are rigorously tested before delivery. You can contact our sales manager to check the factory by video chat during the special period. Also, third-party inspection is acceptable. Welcome to contact us!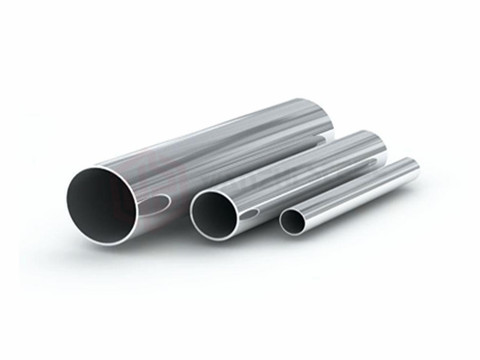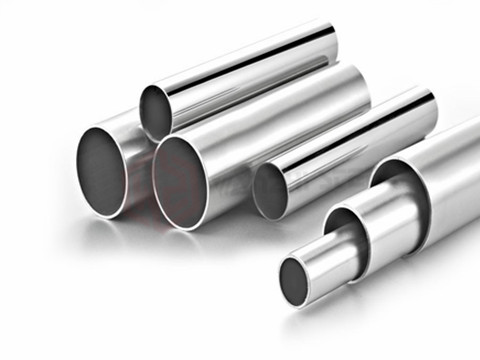 How to Store Stainless Steel Pipes and Tubes?
Choose the warehouse, which is clean, dry, and ventilative. SS tubing should be stored far from moisture, dust, oil, lubricating oil,  acid, base, salt, cement, chemical agents, etc. Or it is easy to rust and its performance will be affected.
Keep the original packaging and do not open the packaging until using it.
Remove the wet pad paper immediately in order to prevent the appearance of corrosion.
Different types of steel tubes should be stacked separately to avoid mixing storage.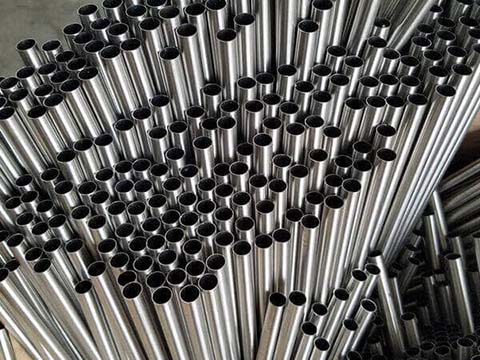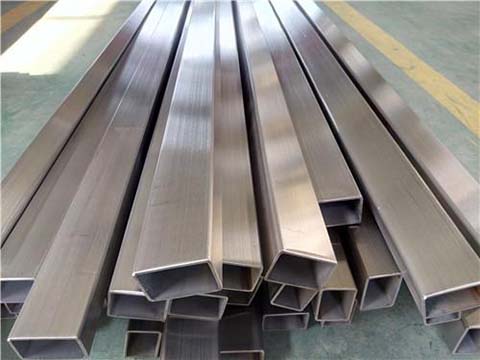 How to Clean Stainless Steel Pipes
Regular cleaning can prevent stainless steel pipes from rusting. On the other hand, keeping stainless steel pipe clean can also extend its service life and save costs. Next, Wanzhi Steel will take you through some tips on how to clean stainless steel pipes.
Rinse the surface of the stainless steel tube with clean water. After rinsing, wipe with a clean soft cloth to prevent water stains on the stainless steel tube.
Use mild soapy water to clean. This method can remove some dirt or grease from the surface of the stainless steel pipe.
When the stainless steel pipe is stained with stubborn stains, use baking soda and water mixture, wipe with a soft cloth can be.
No matter how difficult it is to clean the dirt, remember not to use sharp objects such as steel balls to scrub. Because this will scratch the surface of the stainless steel tube. Stainless steel pipe is not easy to rust is mainly due to its surface of a high chromium oxide film. If this layer of the passivation film is destroyed will inevitably lead to stainless steel tube rust. If you lack experience in this area, we recommend that you consult with experts.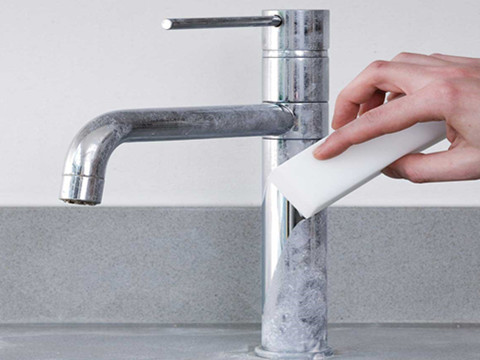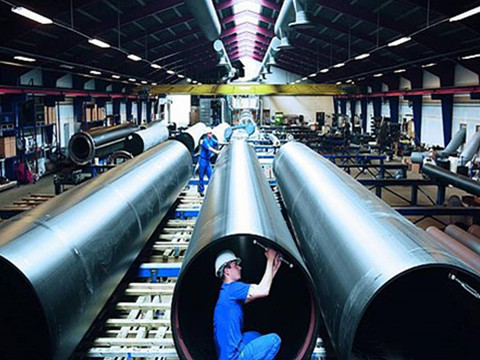 Request Stainless Steel Tube Price
Wanzhi Steel provides welded and seamless stainless steel tubing in a wide range of sizes and grades. Except for SS steel tubing for sale, we also have galvanized steel tubes and carbon steel tubes to meet your needs. Besides, we have 12 years of export experience to offer tubing solutions for clients all over the world. During these years, we have developed a full service system and professional teams. If you plan to buy stainless steel pipe, please contact us for a factory direct sale price.