Stainless steel pipe is used in a wide range of applications. Usually, it can be used in petroleum, dye, pharmaceutical and chemical equipment manufacturing, vehicles, automotive industry field, water industry, home appliance industry, environmental protection industry, construction industry, and many other fields. For your better understanding, Wanzhi Steel has listed the specific uses of stainless steel pipe for your reference.
[one_third]
[/one_third][one_third]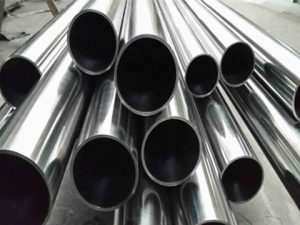 [/one_third][one_third_last]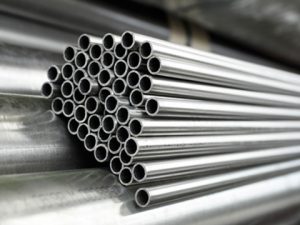 [/one_third_last]
1. Water Industry
First of all, the most common use of stainless steel pipe is as a water pipeline. If water is transported by pipes made of other materials it can easily become contaminated. Stainless steel pipe is not easy to rust, therefore, it is the best choice for a water pipeline. The water pipes and faucets that are often used in our homes are almost always made of stainless steel pipes.
2. Construction Industry
Secondly, stainless steel pipe has good corrosion resistance when used in the construction industry and can avoid rust, and corrosion phenomena. And because stainless steel pipe can choose different surface processing, the products made can be a variety of colors. A variety of strengths meet the requirements of the construction industry on the strength and weight of the material, therefore, the stainless steel tube in the construction field is very common.
3. Automotive Industry
What's more, stainless steel pipe has high enough strength and also has good plasticity, toughness, formability, and weldability. Therefore, it is the first choice to make car frames and silencers. In addition, stainless steel tubes can also be used to make some parts of automotive accessories.
[one_third]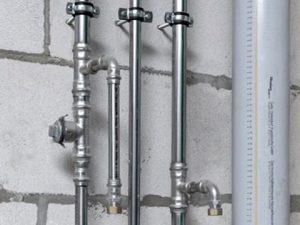 [/one_third][one_third]
[/one_third][one_third_last]
[/one_third_last]
4. Petrochemical Industry
Moreover, the petrochemical industry has a great demand for stainless steel tubes, and the industry mainly uses seamless stainless steel tubes. The following are the specifications of stainless steel tubes often used in this industry.
| | |
| --- | --- |
| Grade | 304, 321, 316, 316L, 347, 317L, etc. |
| Outer diameter | ¢18-¢610 |
| Wall thickness | 6mm-50mm |
Specific application areas: furnace tubes, material transfer tubes, heat exchanger tubes, etc.
5. Petrochemical Equipment Manufacturing
And in the manufacture of petrochemical equipment, stainless steel tubes are often used as pressure fluid transmission lines. This field mainly requires stainless steel seamless pipes made of 1Cr18Ni9Ti with specifications of φ108mm to φ325mm.
6. Dyestuff Chemical Equipment Manufacturing
In the dyestuff chemical industry, 304, 316, 316L, 310S, and other stainless steel tubes are often used. Because of the good corrosion resistance of stainless steel pipe, some related supporting fasteners, and plumbing parts will also be made of stainless steel pipe.
[one_third]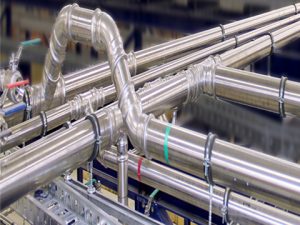 [/one_third][one_third]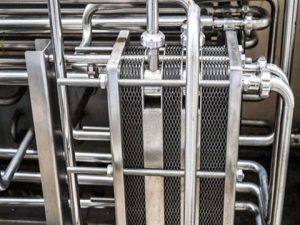 [/one_third][one_third_last]
[/one_third_last]
7. Medical Industry
Of course, the most commonly used in the medical industry are 304 and 316L austenitic stainless steel tubes. In hospitals, we can see many facilities, like medical beds, wheelchairs, medical carts, etc., made of stainless steel tubes.
8. Home Appliance Industry
Stainless steel tubes are also very common in the home appliance industry. In the home appliance with stainless steel tube usage is a large amount of automatic washing machine barrels, water heater liners, microwave oven table shells, refrigerator linings, and more ferritic stainless steel tubes.
9. Furniture Home Field
In life, if you look closely you will find that things like tables, chairs, beds, shoe racks, and drying racks in our homes can all be made of stainless steel tubes.
10. Decoration Field
Finally, stainless steel tube is widely used in the decorative industry because of their high tensile strength, good inner wall finish, and superior wear resistance. Take the common staircase guardrail and handrail, for example, usually made of 304 stainless steel decorative tubes.
[one_third]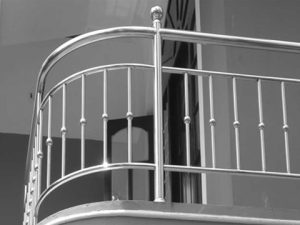 [/one_third][one_third]
[/one_third][one_third_last]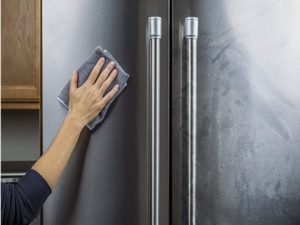 [/one_third_last]
Conclusion
Wanzhi Steel offers you stainless steel pipes in different steel grades, such as 304 and 316 stainless steel pipes. We sell stainless steel pipes in standard sizes or custom cuts to your specifications. In addition, we also sell galvanized pipes and carbon pipes. You can choose according to your actual needs. If you have any needs in this area, please feel free to contact us for more details. Wanzhi not only provides high-quality products but also great after-sale services.