Round Steel Tube
Round steel tube of Wanzhi Steel is available in diverse sizes, grades, and materials. The common outer diameter is from 10 to 600 mm and the wall thickness is from 2.0 to 75 mm. Also, we offer seamless and welded round steel tubes for sale. It is widely used in pipelines, the mechanical industry, petroleum geological drilling, container, chemical industry, and special applications. Welcome to contact us for more details.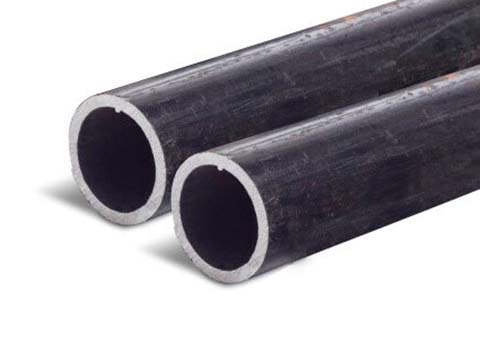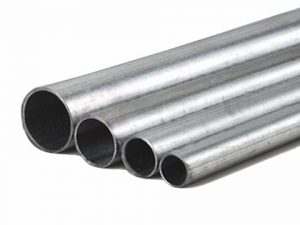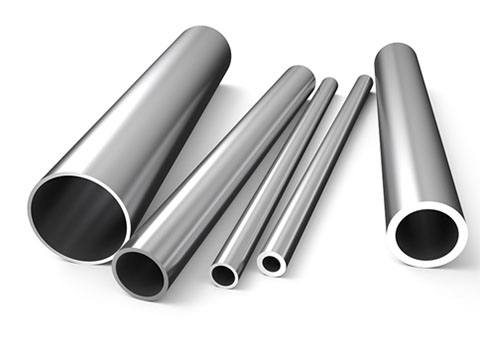 Round Steel Pipe Sizes
As mentioned, the available outer diameter is from 10 to 600 mm, and the wall thickness is from 2.0 to 75 mm. You can choose the suitable tubing according to your needs. Below are some tips for you.
1. Based on the service conditions, including corrosive composition, temperature, pressure, life expectancy, etc.
2. Understanding of the performance of steel tubes.
3. Pay attention to the engineering experience and laboratory simulation test data.
4. Get tips from professional steel pipe manufacturers.
As we know, the stainless steel tube is the most durable among these tubes, while carbon steel pipe is the most cost-effective. If you are confused, please contact us for help.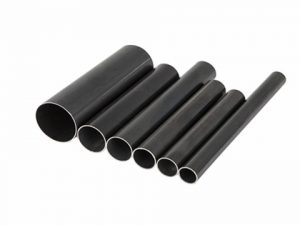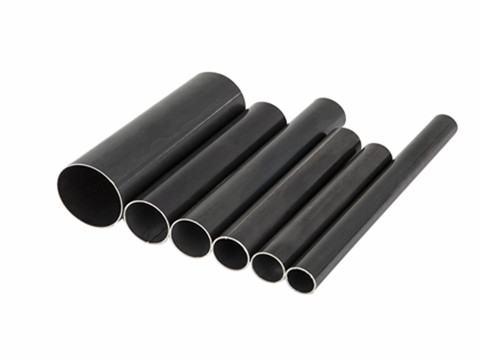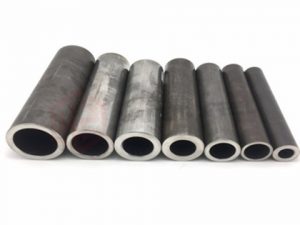 Round Steel Tube Uses
We are committed to manufacturing qualified round steel pipes available for different applications. Round steel pipe shows its irreplaceable role in various industries, for example,
1. Conveying water, oil, gas, air, steam, etc.
2. Structural system, such as columns, railings, scaffolding, fencing, etc.
3. Boiler and condenser tubes, as well as mechanical equipment, shipbuilding, etc.
As the circle area is the largest under the condition of equal circumference, more fluid can be transported by the circular tube. In addition, the round tubing can withstand more pressure. Therefore, the round tube is more suitable for transporting fluids. While rectangular and square tubes are commonly used as structural steel.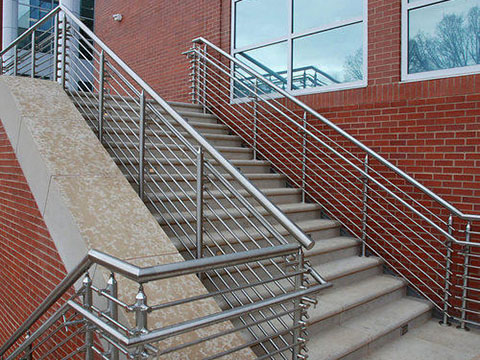 Types of Round Steel Tubing for Sale
Round steel tubes can be divided into two types according to the production method. They are seamless round tubes and welded round tubes. Below are more details.
1. Seamless Round Steel Pipe
Common Material: 10#, 20#, 35#, 16Mn, 27SiMn, 20G, 40Cr, etc.
Seamless Tube Manufacturing Process
Tube billet – inspection – heating – punching – pickling – straightening – welding head – cold drawing (cold rolling) – heating – straightening – hydraulic test (crack detection) – marking – packaging for sale
2. Welded Round Steel Pipe
Common Material: Q195, Q215, Q235, Q245, 16Mn, 20Mn, 27SiMn, etc.
Manufacturing Process
Raw material unrolling – flattening (leveling) – terminal shearing and welding – live sleeve – forming – welding – cooling – sizing and straightening – end finishing – hydrostatic inspection – packaging for sale


Round Steel Pipe With the Best Price
Round steel tubing price widely ranges from $550 to $1000 per ton. As there are many kinds of round tubes. The price mainly depends on its length, wall thickness, grades, finishes and materials. We can help you select affordable and suitable tubing for your project. Besides, we offer further processing services for your unique needs, such as bending, cutting, galvanizing services, etc. If you have interest in our products, please contact us for a free quote.
Where to Buy Round Steel Tubing
When you need it but don't know where to buy round steel pipe, you can use Wanzhi Steel as an alternative. Wanzhi Steel is a steel pipe manufacturer in China with 17 years of experience in the industry and can provide you with high-quality round steel pipes in different materials.
1. Carbon round steel pipe
2. Galvanized steel round tube
3. Stainless steel round tube
You can customize round steel pipes of different materials, shapes, and sizes at Wanzhi Steel. If the project you are going to carry out has a great demand on environment of steel pipes, then galvanized round pipes and stainless steel round pipes with anti-corrosion and anti-rust functions will be the best choice for you. Contact us now for the best steel pipe solutions.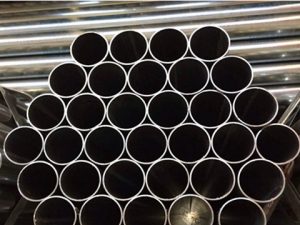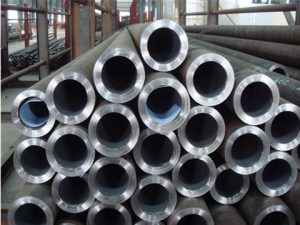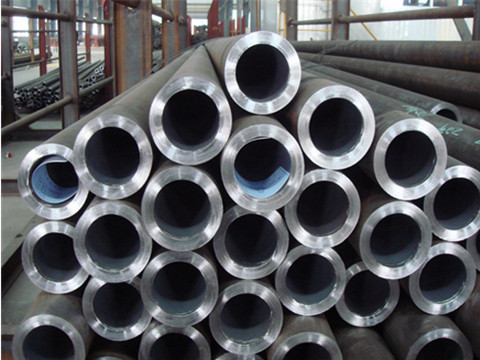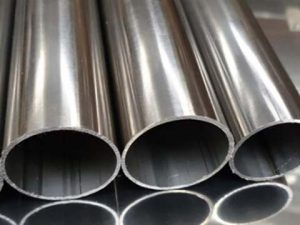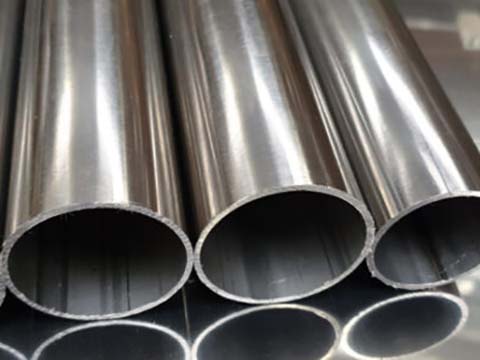 What to Consider When Choosing Round Steel Pipe?
1. Pay attention to the selection in strict accordance with the corresponding standards in production and construction;
2. Note that the selection should be made in accordance with the types, specifications, materials, etc. required by the design documents;
3. Choose the tube according to the technical level specified in its production and construction;
4. Select the pipes with quality certificates, test status identification, etc.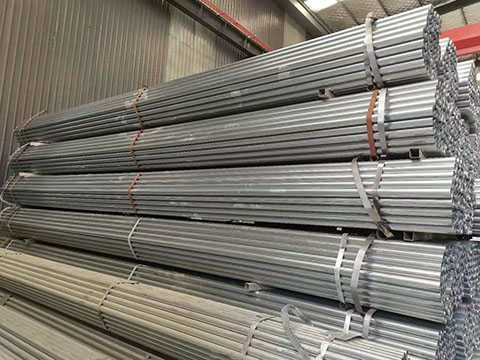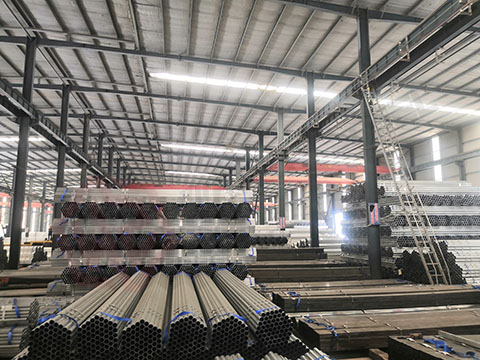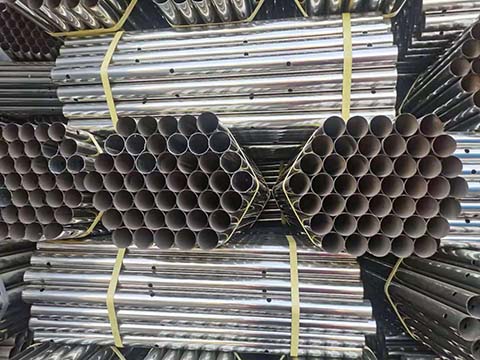 Conclusion
Wanzhi Steel has round steel tubing for sale from small size to large sizes. Also, there are carbon steel tubes, galvanized steel tubes and stainless steel tubes for sale. If you are looking for a factory direct sale price, please contact us right now. We have our factory, advanced production line, and professional teams to serve you.