Carbon Steel Tube
Carbon steel tube is a hot-selling product of Wanzhi Steel. We have rectangular, round, and square carbon steel tubes for sale, which are also available in a wide range of sizes. It offers a range of benefits, like high strength, wear resistance, and anti-corrosion. That's why it is suitable for many applications in different industries, such as transporting water and sewage, oil and gas, shipbuilding, boiler, and condenser tubes, etc. More than that, it is more cost-effective than other tubing materials. In addition to quality tubes and pipes to choose from, we also offer value-added services. Welcome to contact us for details!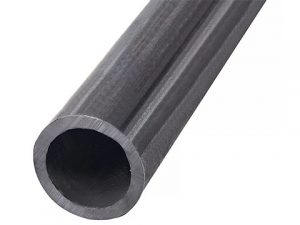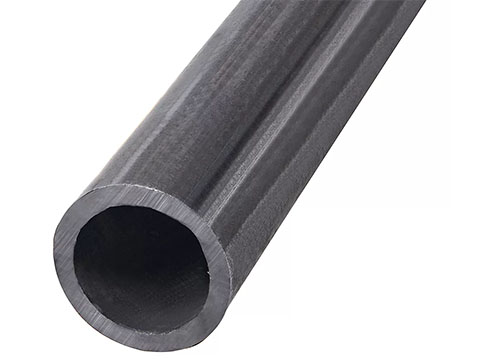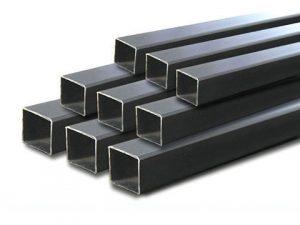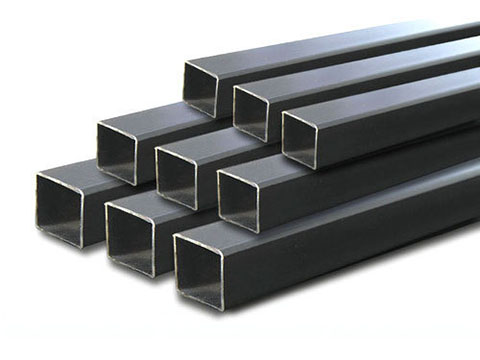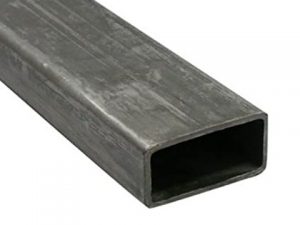 Applications for Carbon Steel Tubing
Carbon steel pipe is cheap and durable. It is versatile and useful for a variety of applications. Some of the most common uses of carbon steel piping are:
1. Fluid & Gas Conveyance, which mainly refers to the transportation of oil, gas, water, sewage, etc. especially round carbon steel tubes.
2. Construction & Infrastructure, such as columns, bridges, fencing, bases, etc., mainly square and rectangular tubes.
3. Machinery. You can find it in machine frames and bases, idlers, fuel transfer systems, cranes, racks, etc.
4. Agriculture, such as greenhouse structures, agricultural equipment, etc.
5. Furniture, for example, tables, beds, shelves, couches, etc.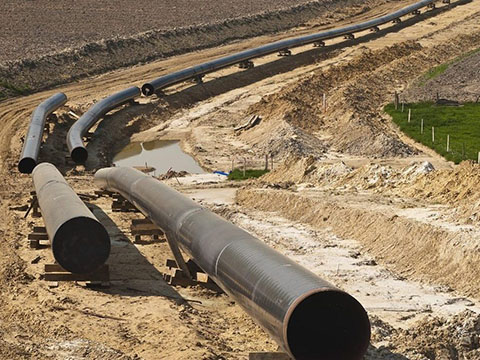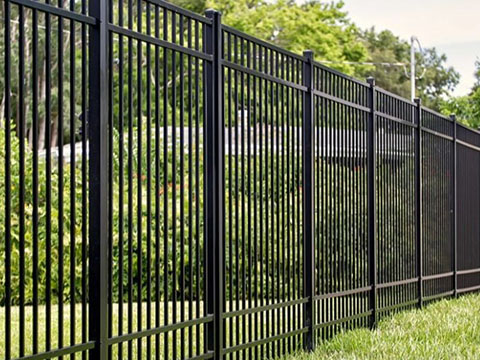 Introduction of Carbon Steel Tube
Carbon steel tube refers to any iron-carbon alloy steel pipe with a carbon content of 0.0218% to 2.11%. According to the carbon content, it can be divided into low (mild), medium, and high carbon steel tubes. In terms of the shape of the cross-section, there are round, square, and rectangular tubes for sale. Also, you can choose seamless or welded tubes to meet your needs. Below let's review the differences between mild, medium, and high-carbon steel pipes.
Low & Medium & High Carbon Steel Tube
All steel pipes contain at least a certain amount of carbon. By adding carbon to iron, the steel will become harder and harder. According to the carbon content, it can be divided into low (mild), medium, and high carbon steel pipes. Generally, the higher the carbon content of carbon steel, the greater the hardness and the higher the strength, but the lower the plasticity. According to the carbon content, we divide carbon steel pipes into the following categories.
1. Low Carbon Steel Tube (C≤0.25%)
Low-carbon steel pipes contain less than 0.25% carbon, and their production costs are lower than medium-carbon steel pipes and high-carbon steel pipes. In addition to low cost, low-carbon steel pipes are also more flexible, and can be used in many fields.
2. Medium carbon steel Tube (0.25%≤ C ≤ 0.65%)
Medium-carbon steel pipes have a higher carbon-to-iron ratio than low-carbon steel tubes, and their carbon content is between 0.3% and 0.6%. Many auto parts are made of medium-carbon steel pipes, which are stronger and more durable than low-carbon steel pipes, and have a certain degree of ductility.
3. High carbon steel Tube (C>0.6%)
High-carbon steel pipe has the highest carbon-to-iron ratio, and its carbon content is greater than 0.6%. High-carbon steel pipes have higher strength and hardness, but lower ductility.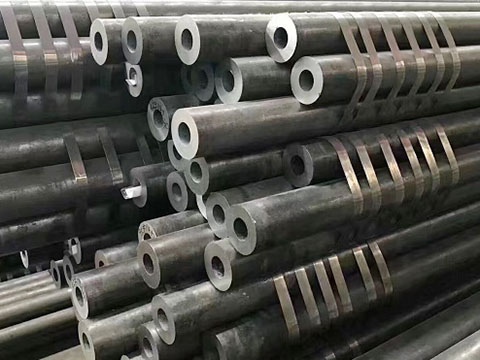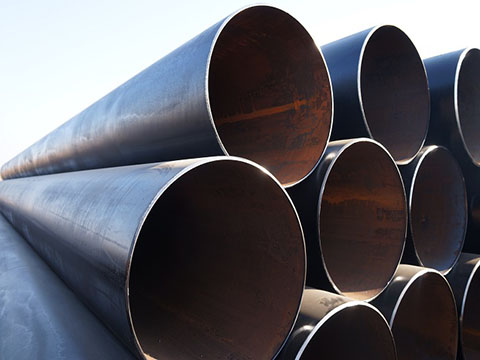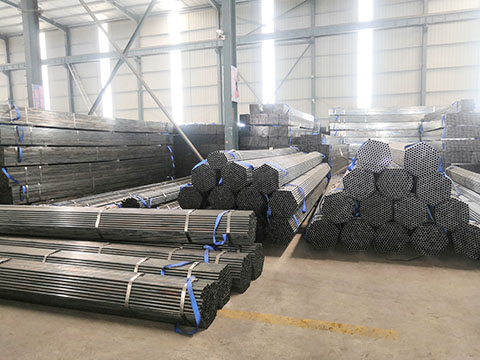 Advantages of Carbon Steel Tubing
1. High Tensile Strength
Carbon steel tube lends a high tensile strength to any material it is made with. So it can be bent and stretched to any shape without losing any of its strength. This makes it a popular choice for construction, piping, and supporting. This type of steel is also not as prone to rotting as many other metals are.
2. High Fire Resistance
Carbon steel pipe is a highly durable alloy that can withstand shocks and prevent fire. Its fire resistance makes it very suitable for use in pipe systems and other structures that are resistant to fire, earthquakes, hurricanes, and tornadoes.
3. Cost-effective Solution
Carbon steel tubing is more affordable than other tubing materials, such as stainless steel tubes. Carbon steel is also durable and strong enough for most applications. It is a great choice for infrastructure construction.
4. Recyclable
Carbon steel tube is easy to recycle compared to many other materials, making it environmentally friendly. Research has shown that 70 percent of all steel is recycled in North America annually. This makes carbon steel pipes a priority in projects to protect the planet.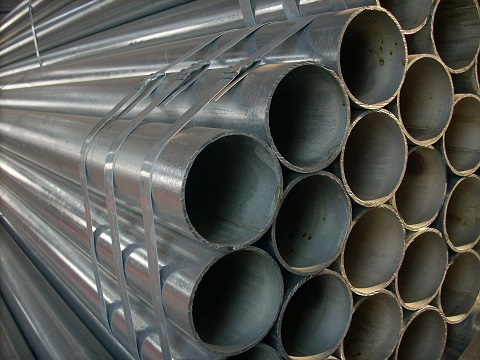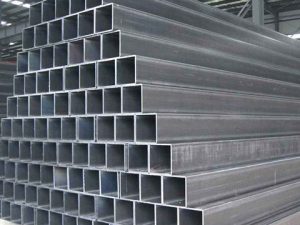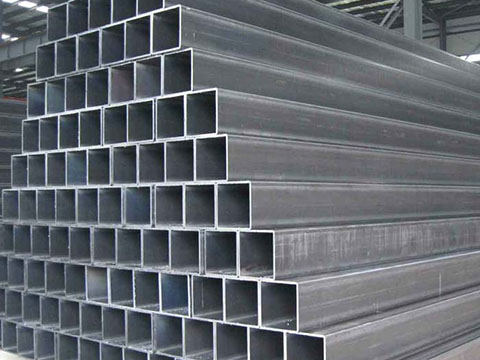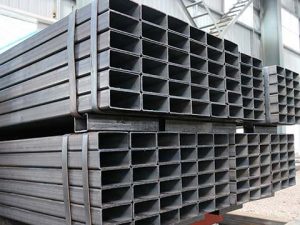 Price of Carbon Steel Tube
Carbon steel pipe price per meter is influenced by many factors, such as the carbon content, grade, diameter, wall thickness, making process, as well as the supplier. According to the data on the Internet, the price difference ranges from 300 to 500 USD/ton. And it changes every day. If you are looking for carbon steel pipe for sale, please contact us for the latest price list.
By the way, as a steel tube and pipe manufacturer in China, Wanzhi Steel offers a factory direct sale price. More than that, we will provide great discounts for bulk orders. Please get a free quote here.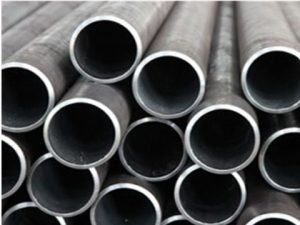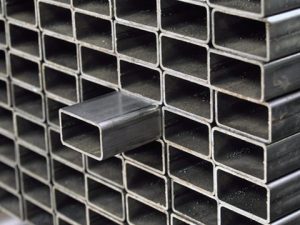 Top Carbon Steel Pipe Manufacturer in China
There are many carbon steel tube suppliers all over the world. Among them, the manufacturers in China, such as Wanzhi Steel, are preferred because of the quality of products and affordable prices. Let's see what makes Wanzhi Steel a popular manufacturer.
1. We offer a wide range of steel tubes to choose from, including different materials, grades, shapes, specifications, etc. You will get an ideal solution from us.
2. Wanzhi Steel is a trading company based in a professional factory. It means we will offer a factory sale price and custom solution to better meet your needs.
3. With rich export experience, we have developed a multilingual team, including Chinese, English, Spanish, Russian, etc. to serve all clients around the world to save time and money.
4. Wanzhi Steel also provides value-added services, such as galvanizing, cutting, hole punching, etc. Besides that, we also have a professional after-sales department to make you feel no worry to partner with us.
You can also check videos from our Youtube Channel to know more about our team and factory, production line, client reviews, etc.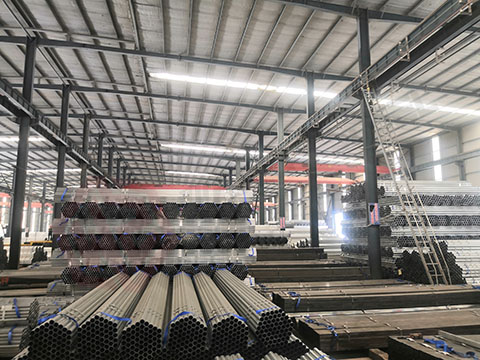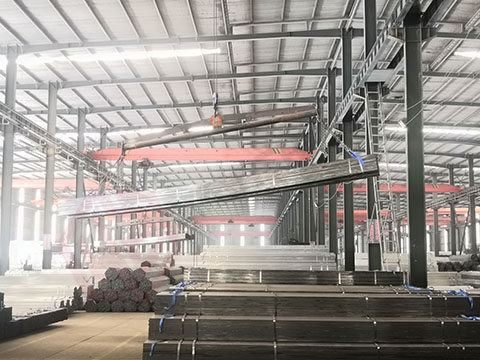 Conclusion
If you want to find a reliable manufacturer of carbon steel pipes, Wanzhi Steel will be your best choice. Our extensive export experience will help you to complete your project more quickly. In addition, if you would like to purchase steel pipes in other materials such as galvanized steel pipes and stainless steel pipes, we can also meet your needs. Feel free to contact us for further cooperation.