What Is Stainless Steel Pipe?
Stainless steel pipe is steel with good corrosion resistance and high ductility. It is commonly used to transport fluids or gases in the construction industry. However, because it is easy to clean and sterilize, it is also frequently used in food, beverage, and pharmaceutical applications. Wanzhi Steel offers you a full range of stainless steel pipes, welcome to contact us for more details.
Types of Stainless Steel Pipe
1. Austenitic Stainless Steel Tubes
Austenitic stainless steel tubes have good overall performance, such as good corrosion resistance, high strength, easy processing, and good weldability. In addition, austenitic stainless steel tubes can exhibit good plasticity and toughness over a wide range of temperatures. Austenitic stainless steel pipe is the mainstream of the market, and 304 grade stainless steel pipe is the most widely used alloy steel in austenitic.
2. Ferritic Stainless Steel Tubes
Ferritic stainless steel tubes are AISI 400 series stainless steel tubes that contain only chromium elements. This stainless steel tube can be processed to achieve a certain degree of hardening, but it is not as ductile as austenitic stainless steel tubes. Ferritic stainless steel pipe is magnetic and also has good corrosion resistance. 430 series stainless steel pipe is the most commonly used grade in ferritic.
3. Marmoleum Stainless Steel Tubes
Martensitic stainless steel tubes are AISI 400 series stainless steel tubes containing only chromium elements. 410 and 420 series are the grades often seen in martensite. This type of stainless steel tubing is magnetic and has good ductility. In addition, it is resistant to rusting in warm and humid environments. Like some models of martensitic stainless steel tubes after heat treatment, its tensile strength can even reach 1379 MPa.
Do Stainless Steel Pipes Corrode?
Stainless steel tubes in the process of use will occur in varying degrees of corrosion, especially when the two electrochemical potential energy differences between the metal phase contact. However, the corrosion rate of stainless steel pipes is relatively slow. If you want to use stainless steel pipe longer, you can regularly clean and maintain it. In addition, it is worth noting that when a carbon steel pipe is in contact with a large area of stainless steel pipe, the carbon steel pipe will be corroded rapidly. Therefore, the contact of different metals with each other should be avoided as much as possible.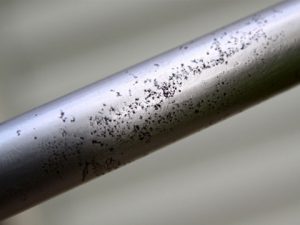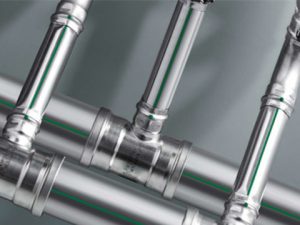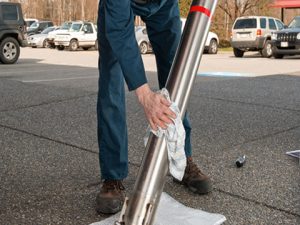 Stainless Steel Tube Selection
The choice of stainless steel tube varies from place to place of application. You need to take into account the use of the environment and the ease of post-maintenance.
1. In General Environment
In a general environment, such as a very good surrounding air or environment, you can use a stainless steel tube with a lower rust resistance rating to save unnecessary money expenses. Take 201 models stainless steel tube, for example, it is not as good as 300 series stainless steel tube, but it is more economical.
2. Harsh Environment
If your project is taking place in a highly contaminated environment, pick a high-grade stainless steel tube such as SUS304 or SUS316L whenever possible. both of these materials have high nickel (Ni) and chromium content and will have better overall performance. Always remember that picking the right stainless steel pipe will ensure your project runs properly.
Conclusion
Wanzhi Steel offers you 304, 306, and other types of welded stainless steel pipes and seamless stainless steel pipes, which you can choose according to your actual needs. In addition, we also provide numerous value-added services such as cutting, polishing, grinding, etc. At Wanzhi Steel, you can enjoy excellent service as well as professional guidance. Contact us now to get the latest quotation for stainless steel pipes.