Galvanized Steel Angle
Galvanized steel angle has weldability, plastic deformation properties, and some mechanical strength. It is often used in construction and steel frame structures. The galvanized angles sold by Wanzhi Steel in fixed-length options are available in four ranges of 3-9 m, 4-12 m, 4-19 m, and 6-19 m depending on the specification number. You can customize them according to your actual needs. Welcome to contact us for more details.
[one_third]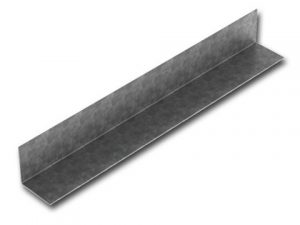 [/one_third][one_third]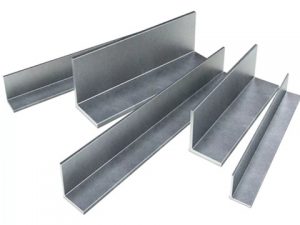 [/one_third][one_third_last]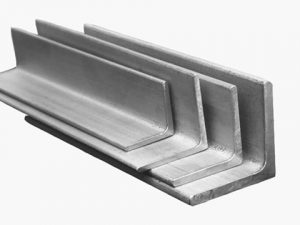 [/one_third_last]
Galvanized Angle Iron Weight Calculation Formula
Below is its calculation formula for your reference.
W (kg/m) = 0.00785 * side thickness * (2 side width – side thickness)
Taking ∠100 * 100 * 10 as an example, it has the following weight:
W(kg/m) = 0.00785 * 10 * (200 – 10)=14.915kg/m
Uses of Galvanized Steel Angles
Angle steel is widely used as support components and connecting pieces between components. It is versatile in building structures and engineering structures, such as beams, bridges, transmission towers, lifting and transportation machinery, ships, warehouse shelves, etc. Below let's have a review.
1. Construction and Steel Frame Structure
Galvanized angles are one of the things that are often used in construction. It can support beams and certain types of columns. Like in the construction of towers, galvanized angles can provide additional resistance and strength to the tower during high winds or other inclement weather.
2. Household
Galvanized angle is common in homes and can be used to repair chair legs when they come off the seat. In addition, it can be used for furniture, barbecue grills, etc.
[one_third]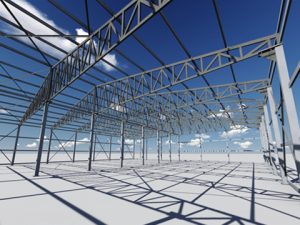 [/one_third][one_third]
[/one_third][one_third_last]
[/one_third_last]
3. Shelving
Galvanized L-angles can be used for shelving. As with masonry work, screw anchors are required when connecting the shelves to the L-iron.
4. Masonry Work
When brick or block masonry walls are used, the frame of the door or window cannot bear the weight and needs to be protected from crushing. In both cases, L-shaped galvanized angles can be used to provide additional support.
Advantages of Using Galvanised Steel Angles
1. Sturdy
Galvanized L-angle has a 90-degree bent shape and it can easily support larger loads than flat steel of similar thickness. For this reason, it is often used as a structural component of many light structures or as a support for structures subjected to larger loads.
2. Comprehensive Protection
The angle is galvanized even in recessed areas, sharp corners, and hidden areas. The zinc layer will provide comprehensive protection for the angle to prevent corrosion and rust.
3. Versatile
Galvanized angle has a variety of uses, from making frames for vehicles to adding support for heavy trailers. It can also be used as a structural component, such as a frame for a door. In addition to this galvanized angle can be used for purely decorative purposes, such as window frames or art projects.
[one_third]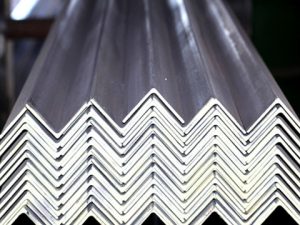 [/one_third][one_third]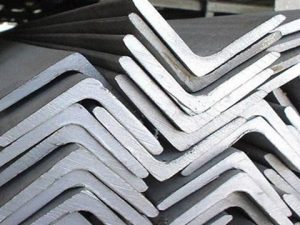 [/one_third][one_third_last]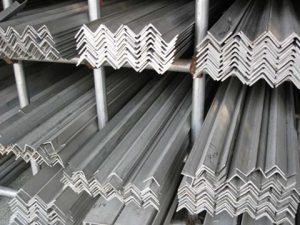 [/one_third_last]
4. Very Little Maintenance
Once the galvanized angle is installed, it only needs to be properly sealed or painted. It does not require much maintenance during use. This means that it will save you a lot of time and subsequent maintenance costs.
5. Multiple Sizes to Choose From
Galvanized angle is available in a variety of thicknesses, widths, and lengths for selection. It is commonly available in thicknesses ranging from 1/8 inch to over a full inch thick and widths ranging from 1/2 inch to over 9 inches. Wanzhi Steel offers a variety of sizes of galvanized angles to meet your needs, feel free to contact us.
6. Low Cost
The cost of hot-dip galvanizing to prevent rust is lower than that of other paint coatings. In addition, angles that are hot-dip galvanized will be more durable. Therefore, compared with other materials, a hot-dip galvanized angle is a good choice.
[one_third]
[/one_third][one_third]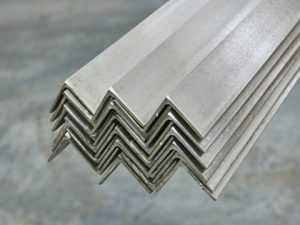 [/one_third][one_third_last]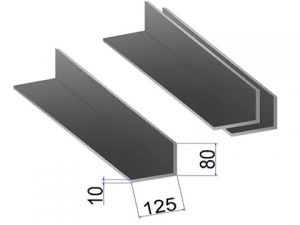 [/one_third_last]
Hot Dip Galvanized Angle Steel
Compared with cold galvanized angles, hot-dip galvanized angles are more widely used. Hot-dip galvanized angles are made by dipping the rust-removed angles into the melted zinc solution at about 500 °C, so that a zinc layer is attached to the surface of the angles, thus serving the purpose of corrosion protection. Therefore, it is suitable for various strong acids, alkaline fogs, and other strong corrosive environments.
Process Flow
Angle pickling → washing → dipping solvent for plating → drying and preheating → hanging plating → cooling → passivation → cleaning → polishing → hot dip galvanizing completed
Wanzhi Steel sells hot-dip galvanized angles with uniform galvanized layer thicknesses up to 30-50 um. Besides, we also provide a cutting service. So you can cut the length to suit your individual project as you require.
[one_third]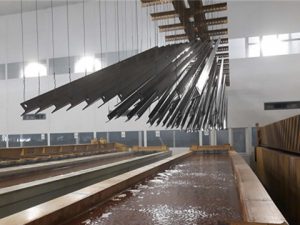 [/one_third][one_third]
[/one_third][one_third_last]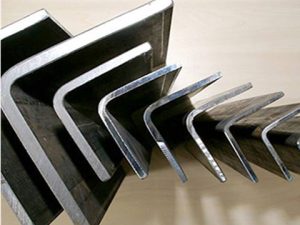 [/one_third_last]
Galvanized Steel Angle Prices
The price of galvanized angle steel is about $650 to $1000 per ton. However, the price of galvanized angle steel fluctuates from day to day because the price of steel is subject to change due to various factors such as local policies, supply, and demand conditions. If you have any intention to purchase galvanized angle steel, you can contact us to get the latest quotation.
Galvanized Steel Angle Packaging Precautions
When packing galvanized steel angles, the following matters should be noted.
1. When packing, the baler should use air compressor gas, the pressure is 0.4-0.8 Mpa. In addition, in the baler working condition, it is forbidden to touch with hands to avoid injury.
2.  When packing galvanized steel angles of the same size, choose the same size packing frame.
3.  Once the outer surface of the galvanized steel angle is contaminated after packing, it should be wiped clean with clean cotton sand before stacking.
[one_third]
[/one_third][one_third]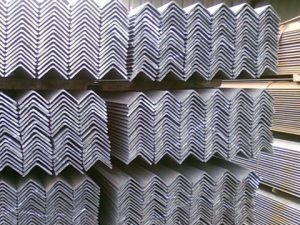 [/one_third][one_third_last]
[/one_third_last]
Order Your Galvanised Steel Angle from Wanzhi Steel
Wanzhi Steel is a galvanized angle steel manufacturer and supplier in China. The galvanized angles we produce are made of excellent materials and are strong and resistant to deformation. Besides, we have our factory with the ability to produce large quantity orders. If you are looking for galvanized angle steel, welcome to leave a message on our website or contact us by email.