Galvanized Pipe Manufacturers
Wanzhi Steel is one of leading galvanized pipe manufacturers and suppliers in China. We have 17 years of industry experience and 12 years of export experience. Our products include welded and seamless tubes, electro-galvanized and hot-dip galvanized steel tubes in different sizes, wall thickness, shapes and zinc coating thickness. If you are looking for where to purchase galvanized pipe, please talk with us for more details.
[one_third]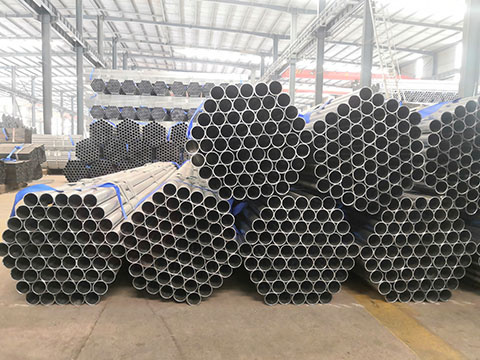 [/one_third][one_third]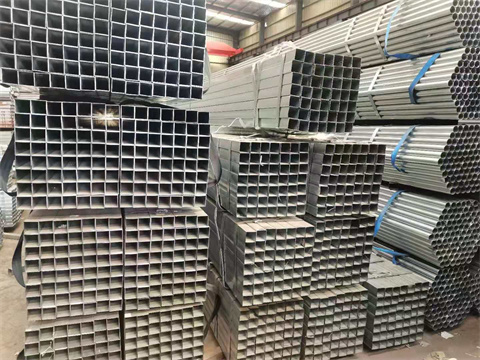 [/one_third][one_third_last]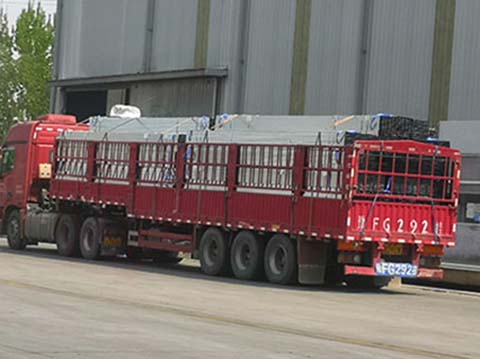 [/one_third_last]
Galvanized Pipe Size Specification Chart
Specification
Outer Diameter
Wall Thickness
Minimum Wall Thickness
Galvanized Pipe (6m fixed length)
Nominal Internal Diameter
Inches
Meter Weight
Root Weight
DN15
1/2
21.3
2.8
2.45
1.357
8.14
DN20
3/4
26.9
2.8
2.45
1.76
10.56
DN25
1
33.7
3.2
2.8
2.554
15.32
DN32
1.25
42.4
3.5
3.06
3.56
21.36
DN40
1.5
48.3
3.5
3.06
4.10
24.60
DN50
2
60.3
3.8
3.325
5.607
33.64
DN65
2.5
76.1
4.0
3.5
7.536
45.21
DN80
3
88.9
4.0
–
8.88
53.28
DN100
4
114.3
4.0
–
11.53
69.18
DN125
5
140
4.5
–
15.942
98.65
DN150
6
168.3
4.5
–
19.27
115.62
DN200
8
219.1
6.0
–
–
–
Wanzhi Steel — Top Galvanized Pipe Manufacturer
Wanzhi Group is a top galvanized pipe manufacturer in China. Below are what we can provide.
1. Support Customization
Wanzhi Steel has a wide range of steel tubes for sale in different sizes, shapes and materials. Our products cover welded and seamless steel tubes, hot dip galvanized and electro-galvanized steel pipes. The normal wall thickness ranges from 1.8 mm to 6 mm and the diameter is from ф21.30-ф219.10 mm. In addition to the standard galvanised steel pipes, we can also offer custom solutions to better meet your projects.
2. Adequate Stock
Wanzhi Steel has a factory that covers an area of 10,000 square meters. There are 10 hot dip galvanized steel pipe production lines with an annual production volume is more than 600,000 tons. Welcome to contact us for more details!
[one_third]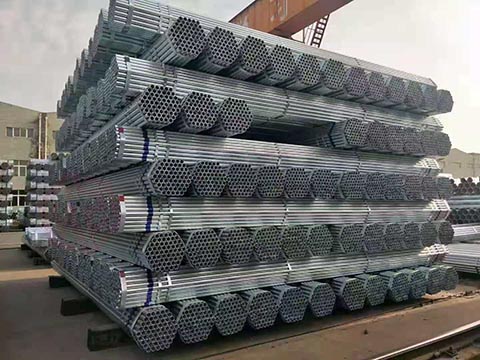 [/one_third][one_third]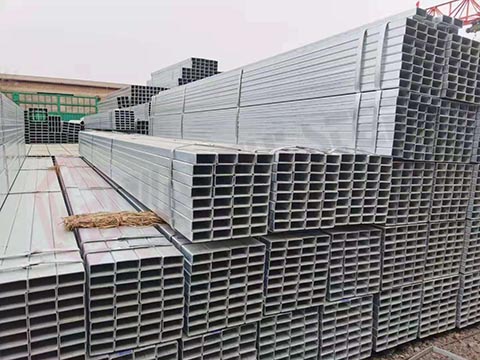 [/one_third][one_third_last]
[/one_third_last]
3. Excellent Service
Wanzhi Steel has decades of export experience. During these years, we have developed a professional pre-sales consulting and sales team, which can speak Spanish, Russian, English and Chinese. Also, there are specialized departments for production, quality control, shipping, after-sales service, etc. While if you have any problem with the product after you receive it, please contact us. We will get back to you in 12 hours.
4. Factory Sales Price
Wanzhi Steel is a steel tube manufacturer and supplier in China. We have our own factory so that we can offer you a factory direct sale price. Also, we will supply great discounts for bulk orders. Please contact us for details.
[one_third]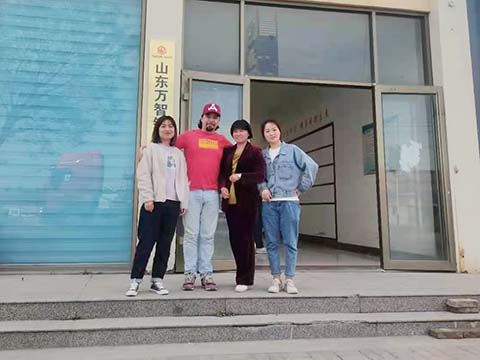 [/one_third][one_third]
[/one_third][one_third_last]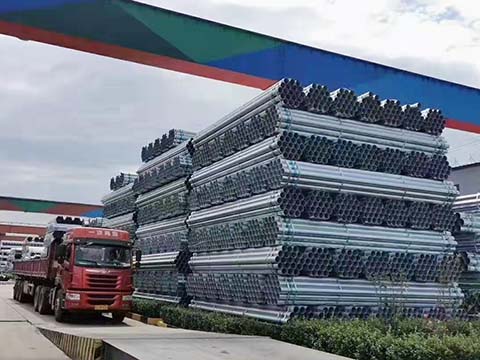 [/one_third_last]
Galvanized Pipe Factory
A manufacturer with an independent factory often offers a cheaper price and customized solutions. Taking Wanzhi Steel for example, we have a galvanized steel tube factory in Shandong Province, which is one of the largest local factories. Let's review more about our factory.
1. Various Production Lines
Our products include round, square, and rectangular steel tubes, seamless and welded tubes in different wall thicknesses. Besides, our factory has four hot-dip galvanized production lines to ensure that each galvanized piece meets the national standard. The diameter of galvanized steel pipe ranges from 4-16 inches and wall thickness from 0.5 to 150 mm. And the length can reach up to 12.8 m. Therefore, we can provide custom solutions for special project needs.
[one_half]
[/one_half][one_half_last]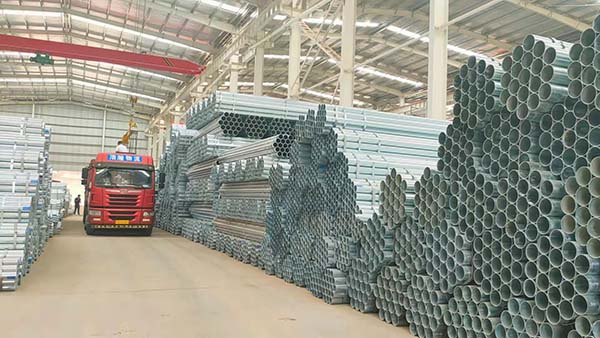 [/one_half_last]
2. Full Quality Control System
In order to provide quality products, we purchased advanced equipment to test the raw materials and finished products, such as physical balance, analytical balance, impact testing machine, hardness tester, tensile testing machine and other equipment. All products will be tested strictly before delivery. Also, the third-party inspection is acceptable.
3. Supply Capacity
The capacity of Wanzhi Steel is about 100,000 tons. Generally, the steel tubes can be shipped within 30 days after receipt of payment. It mainly depends on the order quantity.
Based on the factory, Wanzhi Steel exported steel products all over the world from 2009. During these years, we also developed a plurilingual team to better serve you. Welcome to come to visit us on site or by video chat.
[one_half][/one_half][one_half_last][/one_half_last]
How to Choose A Galvanized Pipe Supplier?
There are many steel pipe manufacturers all over the world. But how to find a reliable one? As an experienced galvanized pipe manufacturer, here are some tips from Wanzhi Steel. Keep reading to find out what you should pay attention to when choosing a galvanized pipe supplier.
1. Quality
Quality is the only way to ensure the safety of your project. Before purchasing, you should confirm whether the supplier has established a stable and effective quality assurance system. Besides, you can check the related certificates. Also, you can ask for samples or check the factory on-site. We will suggest you choose a galvanized pipe supplier with a high reputation.
2. Location
You can find GI pipe suppliers at home and abroad. Some may prefer local suppliers, while some want to buy from suppliers in China or India because of the low price. Here are our tips. If your order is within 5 tons, you'd better choose a local supplier to save your shipping costs. While if you need a large order volume, it will be more cost-effective to choose a Chinese manufacturer.
3. Price
Price is one of the main concerns of customers. You can compare the price from different suppliers, but please do not rely on the price only to avoid being swindled.
[one_third]
[/one_third][one_third]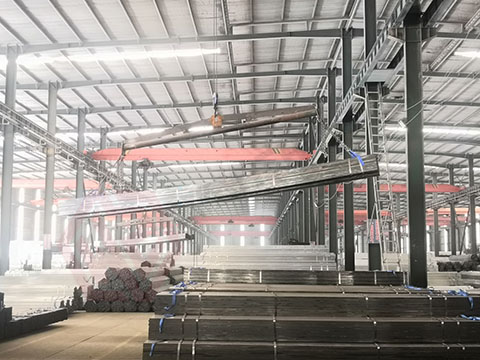 [/one_third][one_third_last]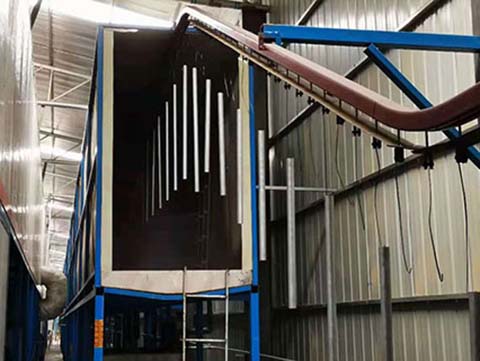 [/one_third_last]
Conclusion
As a top galvanized steel pipe supplier in China, Wanzhi Steel always believes that we are more than a company, but a partner for customers. All our steel products are tested strictly and certificated before delivery. You can use galvanized tubes in gas or fluid transport, thermal pipe networks, construction steel structures, lifting machinery, shipbuilding, and other industries. It is also a great investment project. Welcome to contact us for details!