Galvanized Steel Pipe Price
Galvanized steel pipe price (FOB price) ranges from USD 500 to USD 800 per ton. The big price difference is caused by many factors, such as the raw material, specifications, zinc layer thickness, welded or seamless pipes, order quantity, etc. Taking Wanzhi Steel for example, we often offer great discounts for bulk orders. As a leading steel tube manufacturer, we promise to provide a cheap price without comprising quality. Below let's review the things about galvanised tubing prices. Also, welcome to contact us for the latest price.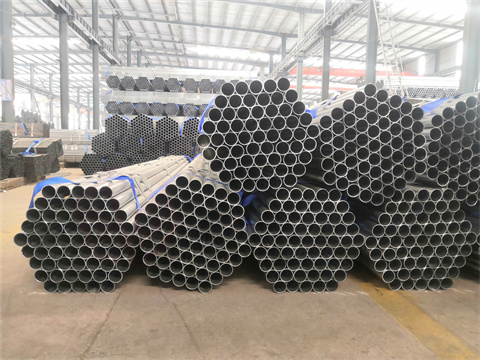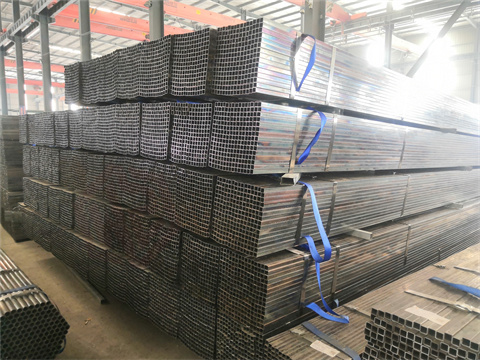 What Will Influence Galvanized Pipe Price?
1. Specifications
The specification will directly influence the price of galvanized pipes, including the diameter, wall thickness, zinc coating thickness, etc. Generally, ultra-thin or ultra-thick pipes are more expensive because the production process is more complicated.
2. Hot Dipped Galvanizing & Electro Galvanizing
There are two types of galvanized pipes for sale, namely, hot-dipped galvanized and cold-galvanized pipes. Generally, the former is more expensive than the latter one because it has a thicker zinc layer and the production process is more complex. But the hot dip galvanized steel pipe is also more corrosion-resistant and durable than the electro-galvanized one. In the long term, the hot-dip galvanized steel tube is more cost-effective.

3. Seamless Pipes & Welded Pipes
The different manufacturing processes of galvanized pipes also affect their price. Generally, the welded tube is less expensive than a seamless tube with the same material and specifications. While welded pipe was considered weaker because it included a weld seam. In comparison, seamless tubing is safer which can offer superior corrosion resistance and withstand more pressure because it has little potential for impurities. When choosing welded or seamless tubing, it should be based on your project requirements.
4. Order Quantity
The order quantity also affects galvanized steel pipe prices. For most suppliers, the larger the order quantity, the lower the galvanized pipe cost. For example, Wanzhi Steel provides great discounts for buld orders. Besides, if you buy from foreign countries, you also need to take the shipping cost into consideration. Big orders will make your freight more cost-effective.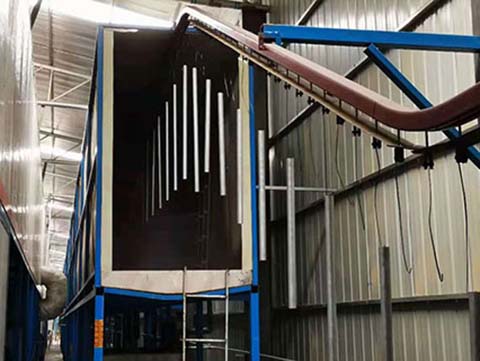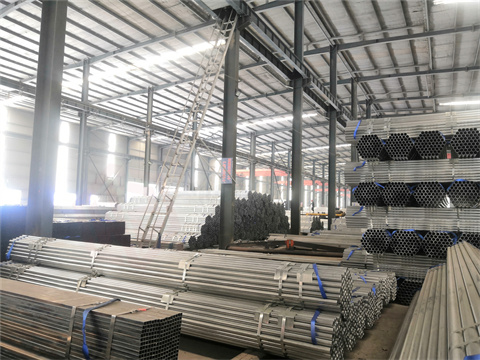 How to Find A Fair GI Steel Pipe Price?
1. To find a galvanized tube manufacturer with a good reputation, which will offer you a factory direct sale price. Taking Wanzhi Steel, for example, our price will be lower than that of some famous suppliers without compromising quality.
2. Do not rely on low prices only, but pay more attention to product quality and service. You can compare the prices from different suppliers and check their credibility on the Internet.
3. Choose steel tubes that fit your project perfectly, rather than the more expensive one. You should consider the use purpose, environment, expected service life, etc. A suitable tubing solution will be the most cost-effective one. Welcome to contact us for some expert advice.
Note: The steel price changes every day and keeps increasing. According to the industry news, the raw material is out of stock in the second half of the year. If you are looking for steel products, including pipe or tubing, coil or sheet, you'd better place your order as soon as possible.

Request the Latest Galvanized Steel Pipe Price
Wanzhi Steel is a qualified steel tubing manufacturer in China, which own its own factory with annual production of 600,000 tons. We offer a wide range of steel tubes in different sizes, materials, and shapes to meet different applications. With 12 years of export experience, we also have developed a plurilingual team from pre-sales consulting to after-sales service to save you time and money. Please feel free to contact us for the latest price.